Masters invitation goes to the wrong Scott Stallings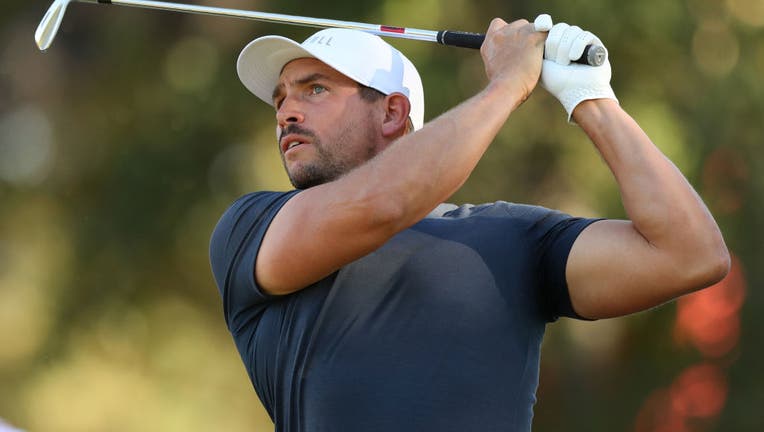 article
Scott Stallings received an invitation to the Masters, and the Georgia resident most likely will be there — as a guest of the PGA Tour player by the same name for whom the coveted invitation was intended.
Stallings, who qualified for the Masters by reaching the Tour Championship last year, didn't realize what had happened until the other Scott Stallings sent him a series of messages on Instagram alerting him to the mail mix-up.
"Hi Scott. My name is Scott Stallings as well and I'm from GA. My wife's name is Jennifer too!" the man wrote. "I received a FedEx today from the Masters inviting me to play in the Masters Tournament April 6-9, 2023. I'm (100 percent) sure this is NOT for me."
Invitations were sent to eligible players the week before Christmas, when club chairman Fred Ridley announced the criteria would be unchanged from the previous year. Stallings said he checked his mail every day and began to wonder where his was.
"Honestly, I thought my wife had it and was doing something for Christmas," Stallings said Monday at the Sentry Tournament of Champions. "But then nothing came, and we left two days after Christmas. I didn't even think about."
And then Instagram solved the mystery of the two Stallings, one of them from St. Simons Island, Georgia, the other a three-time PGA Tour winner from Knoxville, Tennessee, who is going to the Masters for the third time.
He still hasn't seen the actual invitation.
"Just saw a picture of it from the other Scott Stallings, with his wife with the same name as mine," Stallings said with a laugh.
Stallings said he previously had a sports management company that had an office in St. Simons Island. The other man's condo is next to the office building, and Stallings can only assume the delivery person figured that's where the invitation belonged.
"The guy said, 'I saw my name and never considered it, but I opened it up and like, 'This is not for me,'" Stallings said. "He sent me a bunch of messages saying, 'This is not fake, I promise, I have it.'"
Stallings was runner-up in the BMW Championship during the FedEx Cup playoffs that enabled him to finishing in the top 30 for the Tour Championship, which comes with a spot in the Masters.
Turns out the other Scott Stallings can plan on a trip to Augusta National, too.
"We're going to give him some practice-round tickets and take him to dinner on Monday night for doing the right thing," Stallings said.