Santa Ana police searching for suspects involved in drive-by shooting that killed 18-year-old woman
SANTA ANA, Calif. (FOX 11) - Police and the family of Victoria Barrios are searching for some answers after the 18-year-old woman was shot to death during a drive-by shooting Friday in Santa Ana. 
Santa Ana Police have released new surveillance video of the shooting and are offering a $50,000 reward for anyone with information leading to an arrest. 
The drive-by shooting happened August 31st just after midnight on the 500 block of  East Pine Street. Barrios was pronounced dead at the scene. A 17-year-old boy was also injured and remains in the hospital. 
Barrios' mother is asking the suspects to come forward. Police say she had no gang ties and the shooting appears to be a case of mistaken identity.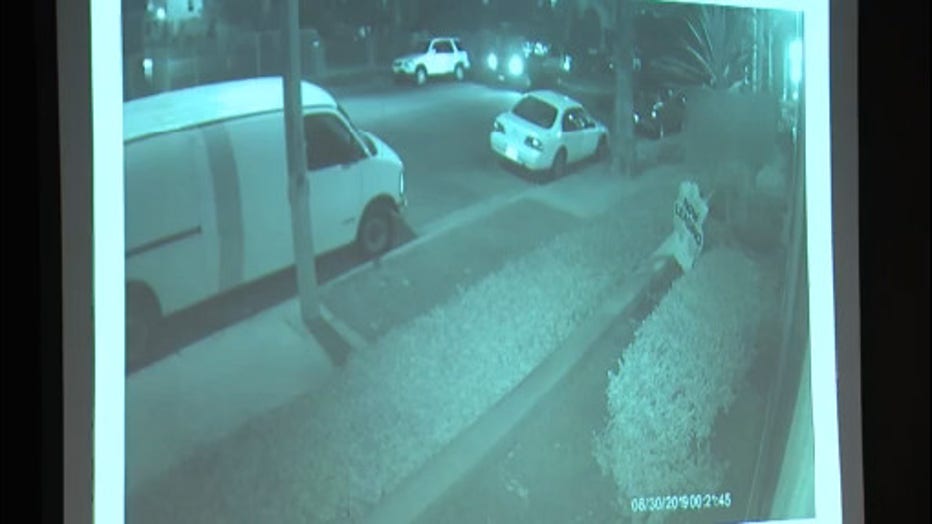 The surveillance video released shows someone stepping out of the back seat of the vehicle and opening fire. The vehicle is described as a newer model red or maroon SUV.
Anyone with any information is urged to contact the Santa Ana Police Department Homicide Reward Program. You can remain anonymous by calling Orange County Crime Stoppers or visiting their website.