Rita Wilson performs live on Good Day LA + backstage interview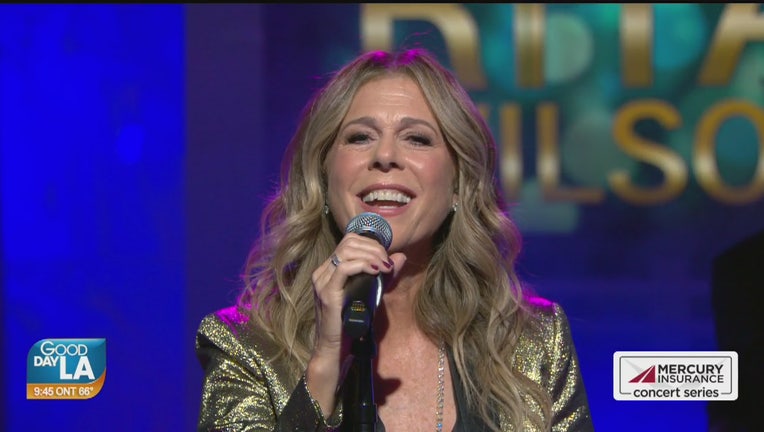 LOS ANGELES - Country singer Rita Wilson performed Friday on Good Day LA as part of our Mercury Insurance Concert Series.
The star is fresh off her performance at the huge Stagecoach Festival in Indio. The singer, songwriter, actress and producer just released her fourth and acclaimed studio album, "Halfway To Home."
Wilson says she views songwriting as a powerful outlet.
"Songwriting has been the most pure expression of who I am," she says. "I love everything I do, but it's the most intimate act you can have creatively. As an actor, you put on a character; as a producer, you have to let things out of your hands. But as a songwriter, there's nowhere to hide."
Prior to her music career, the artist appeared in several films including "Sleepless in Seattle," "Runaway Bride," and "It's Complicated." Wilson has also performed on Broadway, and has produced several films, including "My Big Fat Greek Wedding."
Wilson was recently honored by The Hollywood Chamber of Commerce with a star on the Hollywood Walk of Fame.
After her performances, we met up with Wilson for a backstage interview, check it out here: