Retired LAPD Detective discusses enforcement for large gatherings and Beverly Crest party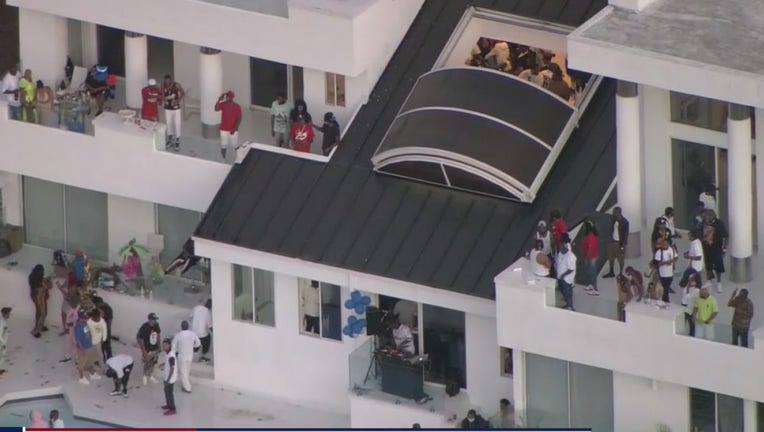 LOS ANGELES - The mansion party in Beverly Crest resulted in the death of a woman and injuries of two other people, and now there are questions about what entity is responsible for shutting down large gatherings during the Covid-19 pandemic.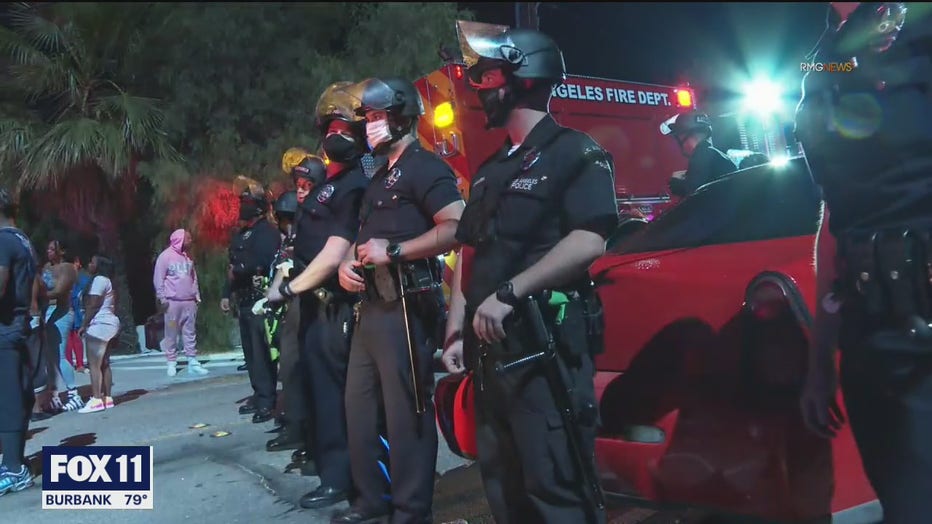 The Los Angeles Police Department received multiple calls from neighbors living on Mulholland where the party took place Monday, and officers did respond to the area. Officers enforced parking and traffic violations but did not shut down the party.
RELATED: Police respond to large mansion party near Beverly Crest
Moses Castillo recently retired as an LAPD Detective and said he believes there are a number of reasons why LAPD was not able to shut down the party, including the low morale around the department with calls to defund the police.
"I think that with all this cry of defunding LAPD and defunding the police across the country, there you have it. I believe many officers are demoralized, feel betrayed by our leadership and here we go. If they would have taken action, if they would have enforced the social distancing, if they would have enforced breaking up this party, it would have been chaotic," said Castillo.
Castillo said there were concerns about gang activity at the party, and the risks outweigh the benefits.
"The party was named 'A Hood Day Celebration' by a local gang. Obviously before [the calls to defund police], officers were a little more proactive, a little more taking the initiative of doing the police work. I don't believe that's the case anymore. I think for them it's not worth the risk anymore because we're going to be crucified with any misstep we make," he said.
However, Castillo said officers also do not have the jurisdiction to shut down large gatherings without a warrant.
"From my understanding, there is a citable offense that people can be cited but to actually shut down a party that's going on in somebody's home, I don't believe we have the authority to do so because it comes into the Fourth Amendment, search and seizure. We need a court order to do so and I just don't see us seeking a court order to do that in a case like this," said Castillo.
Get breaking news alerts in the FOX 11 News app. Download for iOS or Android.
Castillo said the responsibility falls on the Los Angeles County Health Department. The Department issued the order to ban large gatherings in the county.
"I think the Health Department has the ultimate jurisdiction, the ultimate responsibility to enforce such a shutdown. Oftentimes they may ask the police for their assistance to maintain peace and order but ultimately it's the Health Department that should carry that burden and not the police," said Castillo.
Castillo said crime is increasing, and cited statistics stating an almost 32% increase in homicides this month from the previous month. He said the calls to defund the police will have an impact on the department and its response.
"It's damned if we do, damned if we don't. I'd rather not take my chances. I'd rather watch this party disband on its own and make sure it's peaceful but unfortunately, somebody decided to bring out a gun and start shooting, that person should be responsible, and only that person. It was that person who did the shooting who is ultimately responsible for that death, not the police officers," said Castillo.
Statement from The Los Angeles County Department of Public Health:
"The Los Angeles County Department of Public Health has issued a legally binding health officer order that prohibits gatherings, including parties, during this pandemic in order to protect the health and lives of county residents. Violation of or failure to comply with the Health Officer Order is a crime punishable by fine, imprisonment, or both and the Department of Public Health works with residents, businesses, city officials and law enforcement to be sure residents are aware of and adhere to the life-saving directives in the order.  
We urge every resident in Los Angeles County to follow the health officer order and avoid organizing and attending gatherings that include people outside their own household. The highest risk settings are large in-person gatherings where it is difficult for individuals to remain spaced at least 6 feet apart and where face coverings are not worn. The consequences of these large parties ripple throughout our entire community because the virus can quickly and easily spread. We must all do our part to slow the spread of this virus so that we may continue on our recovery journey."