Rally outside of LAPD headquarters to defend the police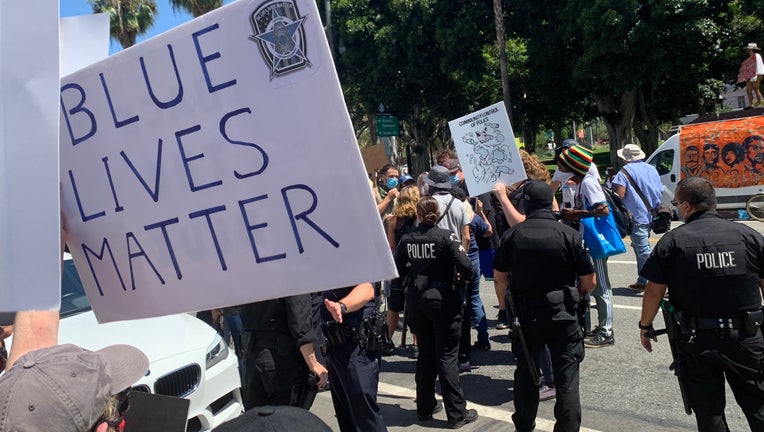 LOS ANGELES - A rally took place outside of LAPD headquarters on Saturday afternoon standing up for the LAPD.
Commander Ruby Flores of the LAPD tweeted:
"Thank you to those who came out to support #LAPD and law enforcement. It is a time in our history that we need this more than ever.  We need to always identify and remove bad cops while SIMULTANEOUSLY lifting up and thanking the good cops. It's not a one or the other. It's BOTH," Flores wrote.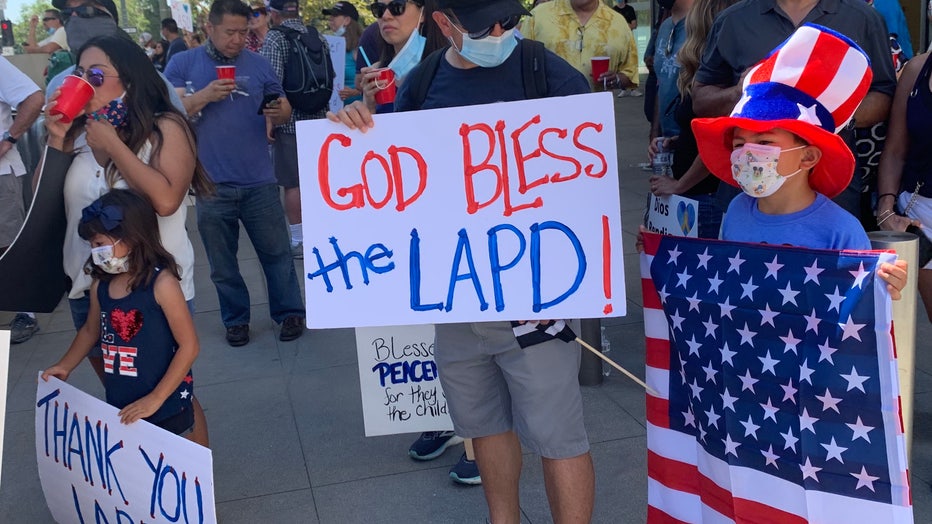 It's put on by a group called, "By the Community for the Community."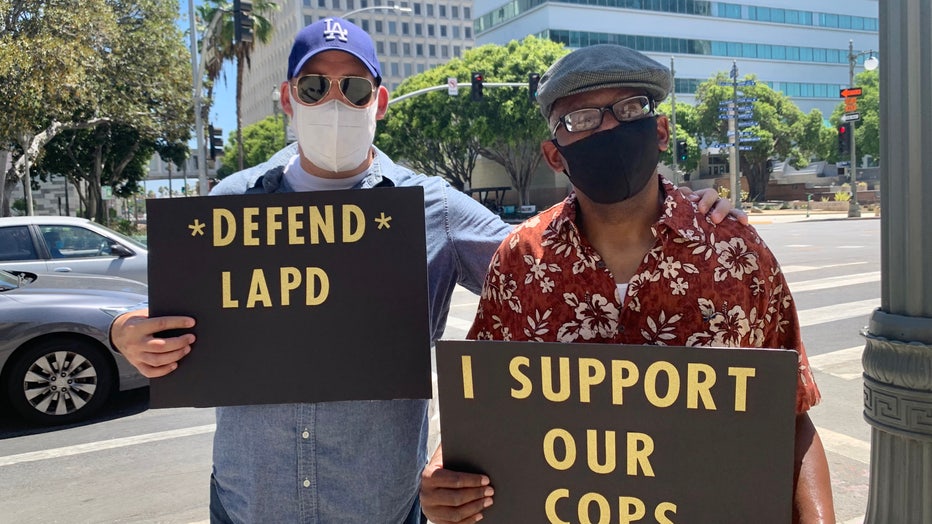 Their call is to defend the LAPD… Not defund the LAPD.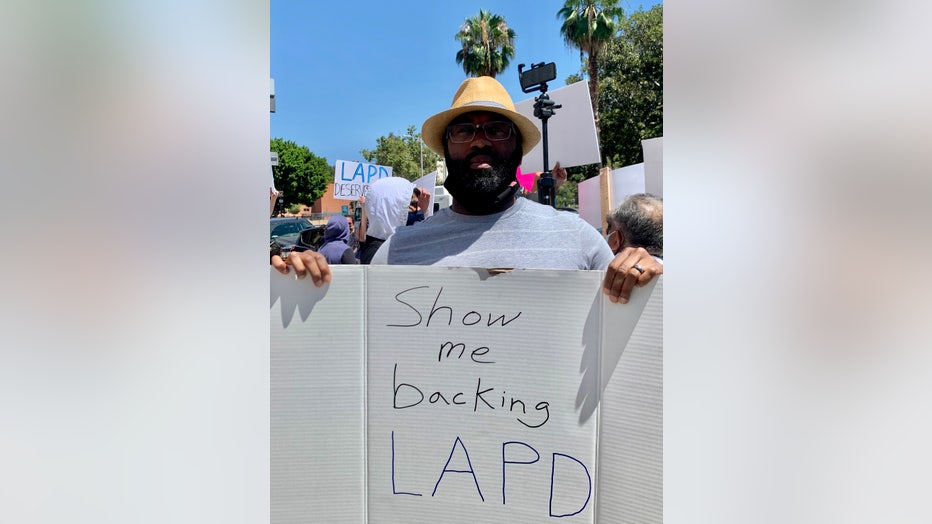 Meanwhile, a small group of protesters shouting Black Lives Matter stood across the street.
RELATED: City Report: Curtail LAPD hiring to achieve budget goals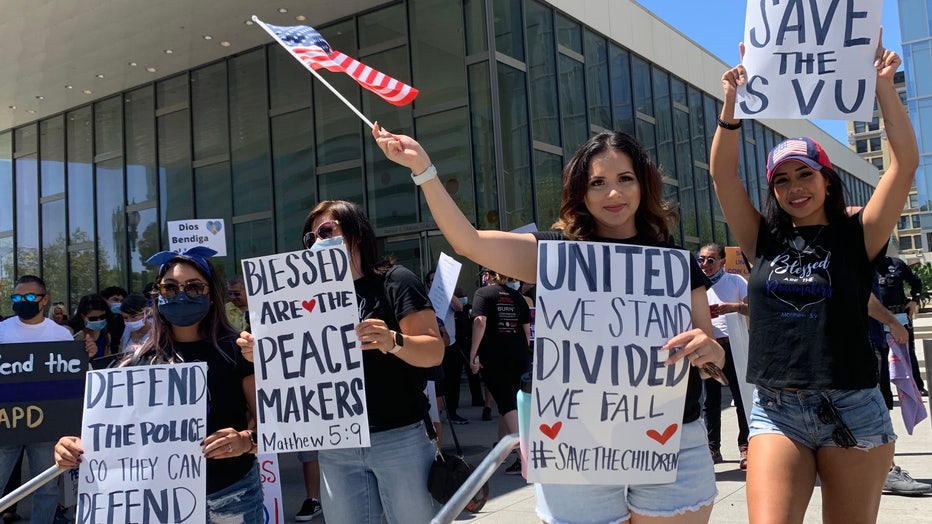 A line of LAPD officers were on hand and Chief Moore popped in taking pictures.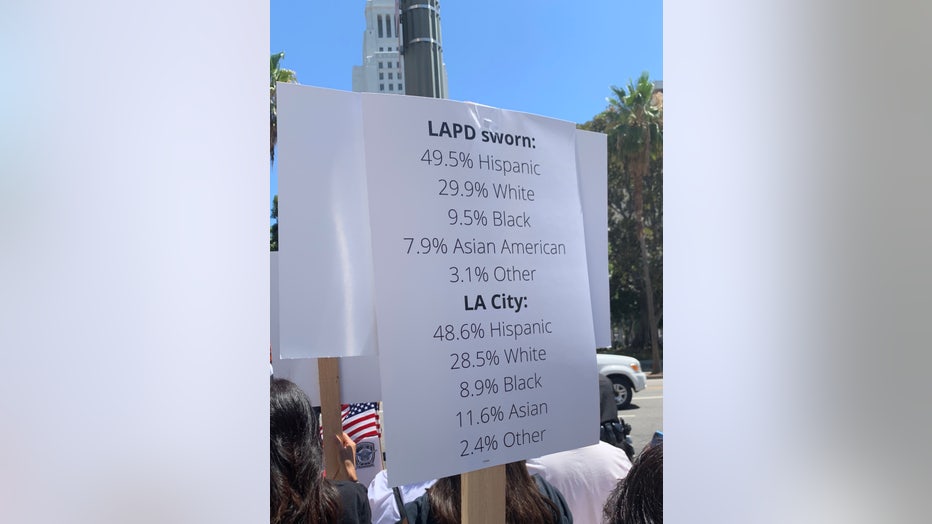 A series of rallies in support of law-enforcement help and held at different locations including one in Downey earlier this week.
Get breaking news alerts in the FOX 11 News app. Download for iOS or Android.