Rams CB Derion Kendrick charged with 2 gun counts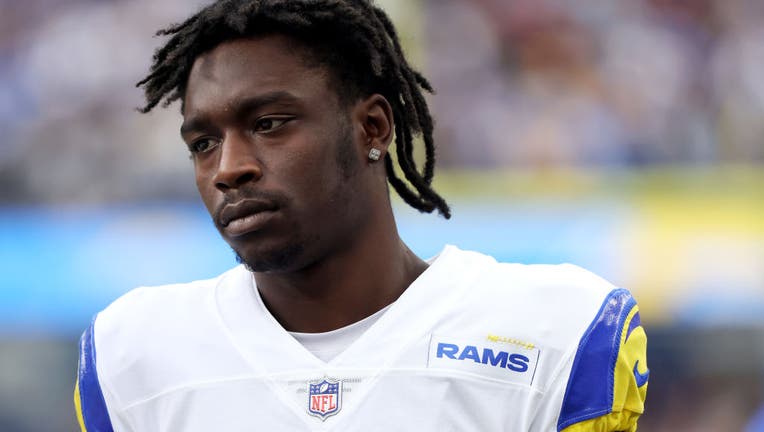 article
LOS ANGELES - Los Angeles Rams cornerback Derion Kendrick was charged Wednesday with two misdemeanor gun-related counts.
Kendrick, 23, was charged with one count each of carrying a concealed firearm and carrying a loaded firearm, according to the Los Angeles City Attorney's Office, which noted that the case was referred to it by the District Attorney's Office.
Jail records show Kendrick was arrested early Monday morning by officers from the Los Angeles Police Department's Hollywood Division, hours after the Rams' 26-9 victory over the Arizona Cardinals at SoFi Stadium.
Kendrick was released on his own recognizance while awaiting arraignment Dec. 5, according to the City Attorney's Office.
PREVIOUS COVERAGE: Rams starting CB Derion Kendrick arrested in Hollywood, faces felony charge
TMZ reported that Kendrick was pulled over in a traffic stop, and police allegedly found a concealed weapon in his vehicle.
Kendrick was not at the Rams' practice Wednesday.
"... The legal matter is still pending as far as Derion Kendrick is concerned, so I don't have anything further to add on that," Rams head coach Sean McVay told reporters Wednesday. "He will not be at practice today. I'm hoping that I'll have further clarity and information because just as you guys are wondering exactly about everything, we're doing the same thing, but because of the legal situation I wouldn't feel comfortable commenting when I don't have that appropriate information."
The Los Angeles Times reported that Kendrick was arrested in March 2021 in his hometown of Rock Hill, South Carolina, after police found him asleep in a car with a gun on his lap. Kendrick completed a pretrial intervention program that resulted in the case being expunged, according to The Times.
He was selected by the Rams in the sixth round of the 2022 draft and has started all six of their games this season.