Raising awareness for World Lymphoma Awareness Day with a pancake breakfast at LAFD Station 88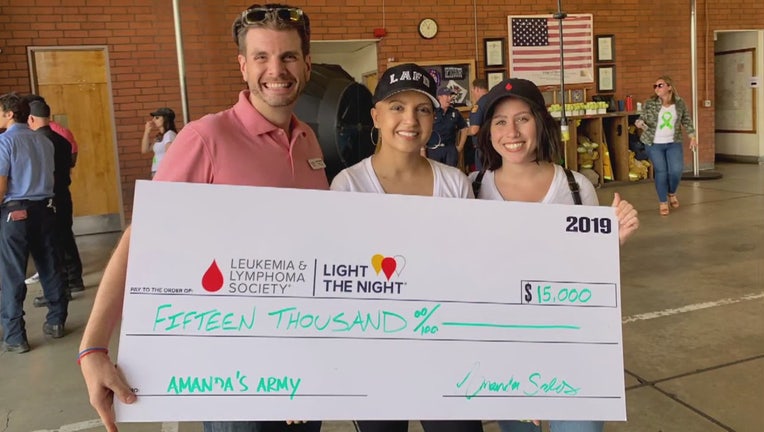 SHERMAN OAKS, Calif. - FOX 11 and friends joined entertainment reporter Amanda Salas a.k.a the 'Latina on the Medicina' in support of our wonderful friend on September 15 which was World Lymphoma Awareness Day for the pancakes with a purpose event on Sunday in Sherman Oaks.
The event raised $15,000 for the Leukemia & Lymphoma Society.
The Los Angeles Fire Department Station 88 hosted the pancake breakfast on behalf of Amanda to help her raise money for the Leukemia & Lymphoma Society.
The event was held between 9 a.m. and 12 p.m. at LAFD Fire Station 88, located at 5101 Sepulveda Boulevard in Sherman Oaks. They also sold t-shirts to help raise money. If you couldn't make it to the pancake fundraiser you can still order a shirt by clicking here.
RELATED: FOX 11's Amanda Salas fighting the fight against cancer
Some of you may not know she's been battling Non-Hodgkins lymphoma since June and wants to raise awareness around this type of cancer.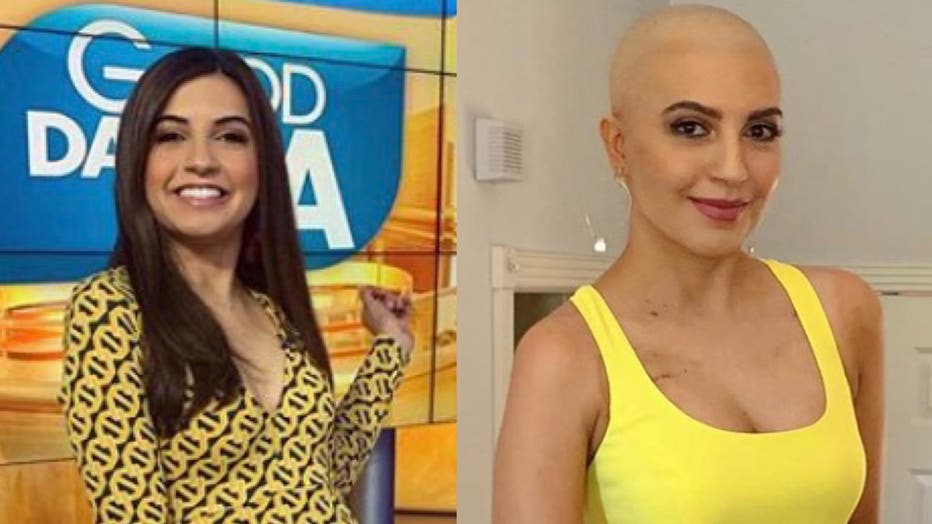 You can be a part of Amanda's Army too!
To follow or support Amanda as she goes on this journey, visit Amanda's story page by clicking here.
If you'd like to purchase a bracelet to support the fight against Non-Hodgkin's lymphoma, click here.
Thanks to everyone who attended and we love you Amanda!