Racist rants caught on camera in Torrance, police investigating
TORRANCE, Calif. -  A demonstration against racist rants took place Friday morning at a park in Torrance after a woman was caught on camera verbally assaulting three park-goers of Asian descent.
The first incident captured on video Wednesday at Charles H. Wilson Park in Torrance was sparked after a white woman became upset that a young woman was using a set of stairs to exercise.
The woman, who Torrance Police have identified as 56-year-old Lena Hernandez from Long Beach, went off on a tyrant telling the young woman to "go back to whatever (expletive) Asian country you belong in." She continued to unload numerous profanities and racist comments.
Get breaking news alerts in the FOX 11 News app. Download for iOS or Android.
Torrance Mayor Patrick Furey said police are investigating the incident.
"Public safety is a high priority in the City of Torrance," said Furey in a statement. "And, all visitors to our open spaces should always feel safe and free to exercise while practicing social distancing without conflict. Conduct like that displayed on the video cannot be tolerated."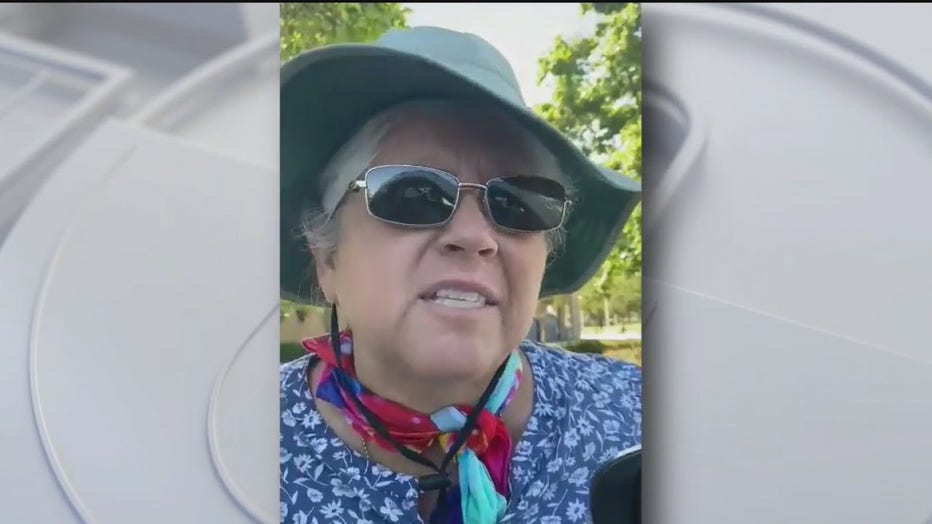 Just 20 minutes after the first incident, the same woman was caught on video verbally assaulting another Asian-American. In the second incident, the woman was once again making racial slurs, this time at a man who was out with his 11-year-old son.
"I was shocked, but at the same time, as a father, I had to tell my kid that the world is not perfect — things could go wrong, but you have to confront it and try to resolve or make things right," the man, who asked to remain anonymous, told FOX 11.
"I was shocked and scared and I couldn't sleep at night… so I was pretty scared," said the man's 11-year-old son, who witnessed the verbal assault.
A petition online seeks to have the Torrance Police charge the woman in the videos for disorderly conduct, harassment and a hate crime.