Quarantine centers open for COVID-19 patients in L.A. County
LOS ANGELES - Starting Monday, healthcare workers in Southern California will have new resources to treat people who may have COVID-19.
Politicians and health officials have been scrambling to get more hospital beds and space in order for healthcare workers to be able to treat patients who may have been exposed or have been diagnosed with the novel coronavirus.
RELATED: CoronavirusNOW.com, FOX launches national hub for COVID-19 news and updates. 
By Monday, health officials reported there were 1,544 coronavirus cases in California and 29 people have died as a result of contracting the virus.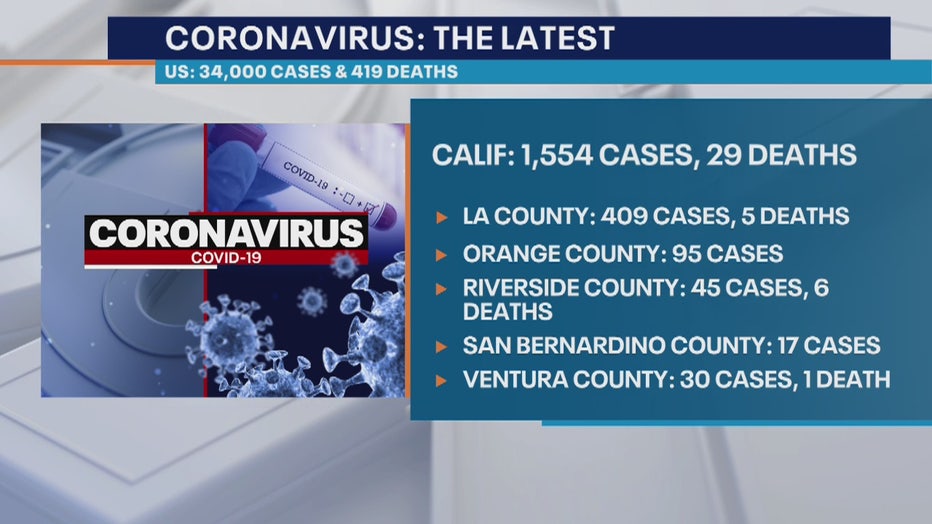 USNS Mercy is set to depart San Diego for Los Angeles. The hospital ship is scheduled to dock Monday afternoon and with it comes 800 U.S. Navy personnel and support staff to assist those who do not have the coronavirus in order to free up beds at local hospitals.
Officials say patients with other illnesses could be transferred to the floating hospital, which has 1000 beds.
Last week, Dockweiler RV park was cleared of all guests and visitors. Now, the park is set up with trailers as an isolation zone for those who need to be quarantined.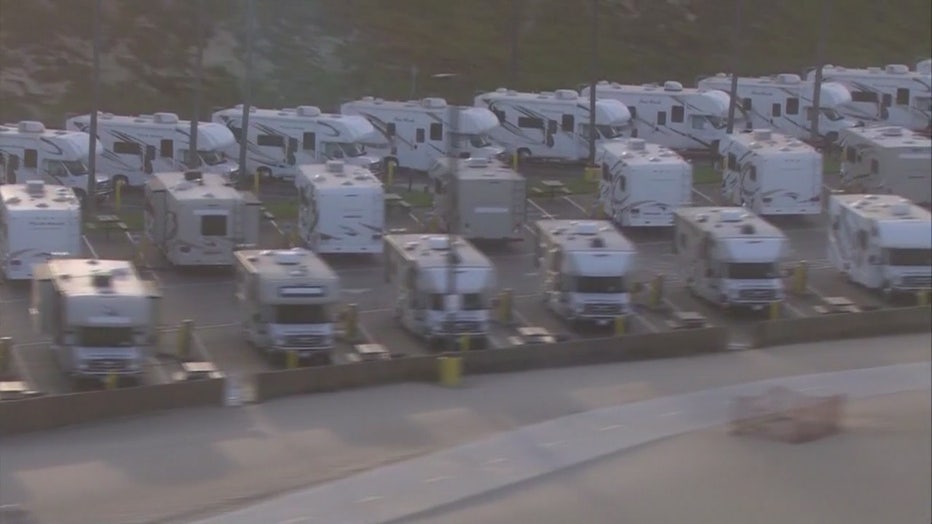 RELATED: Dockweiler Beach RV guests asked to vacate 'due to need for emergency shelter related to COVID-19'
On Friday, L.A. County supervisors announced Sheraton Fairplex Hotel and Conference Center in Pomona will temporarily be used as a quarantine center from Monday and will be available until May 31. It is possible temporary housing will be extended to June.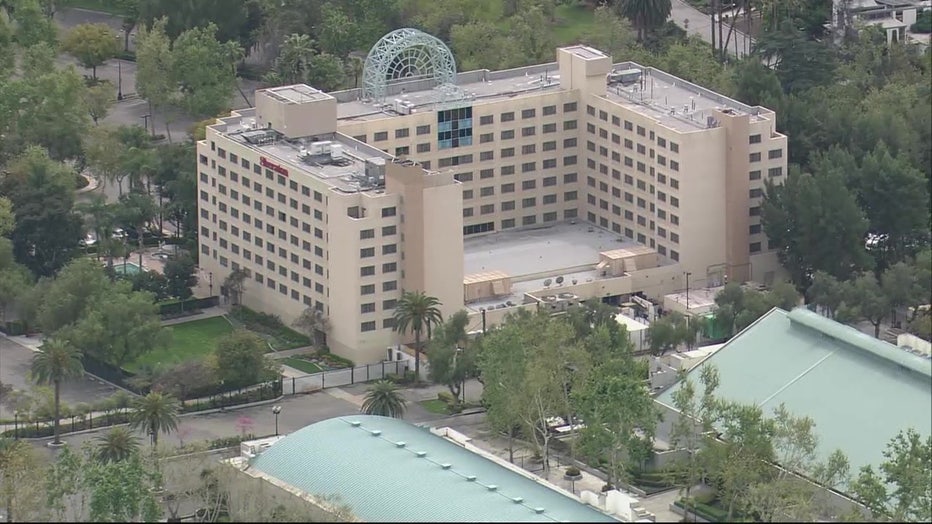 RELATED: Pomona Sheraton Fairplex Hotel to be used as temporary housing for COVID-19 patients
The hotel, which has 244 rooms, is officially closed to the public.