LAPD looking for stolen vehicle suspect who fled after pursuit crash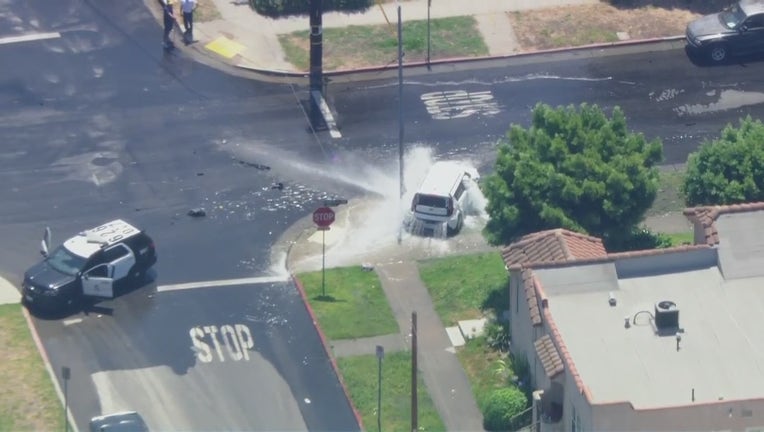 article
LOS ANGELES - A suspect in a stolen vehicle led Los Angeles police on a brief pursuit Friday in the West Adams area, where the vehicle crashed and the motorist and ran off.
The vehicle crashed about 11 a.m. near 29th Street and Vineyard Avenue, according to the Los Angeles Police Department.
Officers began searching for the suspect, an effort that was continuing early Friday afternoon.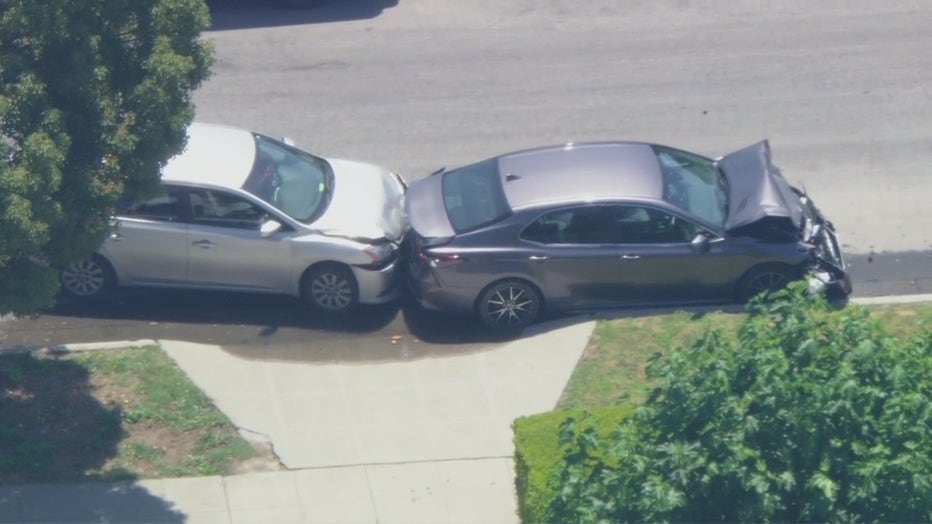 A short time before the suspect crashed, an LAPD vehicle crashed near Jefferson Boulevard and Farmdale Avenue, according to police.
Two people were transported from that area for hospital treatment in unknown condition, according to the Los Angeles Fire Department.
No officers sustained any injuries, according to an LAPD spokeswoman.