Pregnant woman killed by suspected drunk driver in Anaheim; doctors work to save baby girl
ANAHEIM, Calif. - A 40-year-old Garden Grove woman faces vehicular manslaughter and DUI charges after allegedly hitting a woman who was 35 weeks pregnant with her SUV in Anaheim, killing the woman and leaving the baby in critical condition, authorities said Wednesday. 
The victim was identified as 23-year-old Yesenia Lisette Aguilar who was 35 weeks pregnant with a girl. 
The deadly collision occurred just after 7:30 p.m.Tuesday on Katella Avenue, near Bayless Street, according to Sgt. Shane Carringer of the Anaheim Police Department.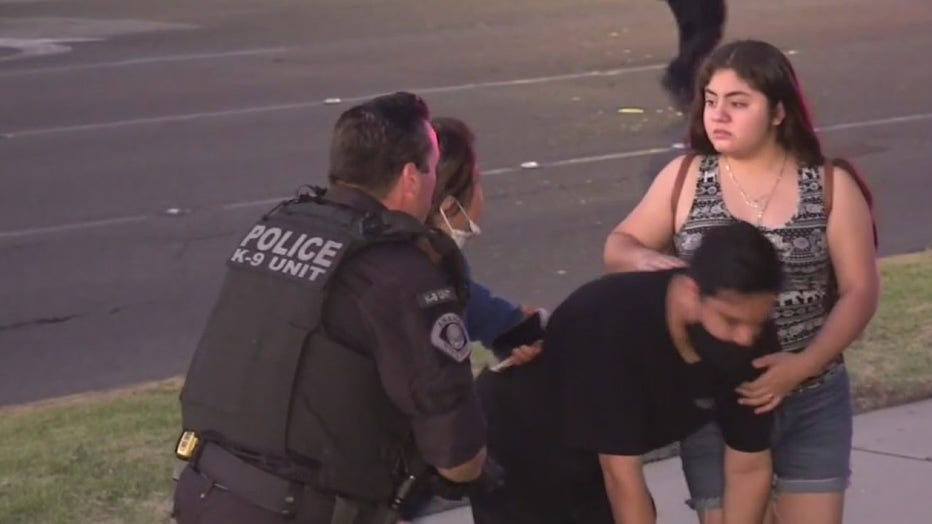 Yesenia was walking on the sidewalk with her husband when a white Jeep jumped the curb and struck her, officials said.
"One moment I was holding her hand, and suddenly, I wasn't," said husband James Alvarez. According to Sgt. Carringer, her husband attempted CPR before his wife was taken to a hospital, where she died.
Anaheim paramedics rushed her to UCI Medical Center where a C-section was performed to deliver the baby. The little girl is now fighting for her life.
"She is fighting, she is a fighter. I just hope that everything goes well, because she is the last thing I have of my wife. She was so excited to be a mom," he said emotionally.  
Alvarez says never to take your loved ones for granted.
Her loved ones started a GoFundMe to help pay for medical and funeral expenses.
The Jeep driver, identified as Courtney Pandolfi, was also taken to UCI Medical Center for treatment of minor injuries prior to her arrest on suspicion of vehicular manslaughter, DUI and driving on a suspended license, Carringer said.
"With two previous DUI arrests, Pandolfi may face a murder charge,'' he said.
Any witnesses were asked to call Anaheim police at 714-765-1474.
Get breaking news alerts in the FOX 11 News app. Download for iOS or Android.