Police searching for man who tried to sexually assault woman, 61, on Pacific Electric Trail
FONTANA, Calif. - Police in Fontana asked for the public's help Monday identifying a sexual assault suspect.
On September 16, around 11:40 a.m., a 61-year-old woman was walking alone on the Pacific Electric Trail between Oleander and Cypress when a man walked up from behind her, pulled her to the ground and attempted to sexually assault her, authorities said.
The victim was able to break free and ran into a nearby apartment complex where the suspect continued to follow her. Police said that the suspect was confronted by a witness and fled the area.
Detectives were able to locate surveillance footage of the suspect in the area. He was described by authorities as a man in his 20s with a medium build, short black hair and a clean-shaven face. The suspect stands approximately 5-foot-7-inches tall. He was last seen wearing a black tank top with "California" on the front, blue jeans and dark work boots.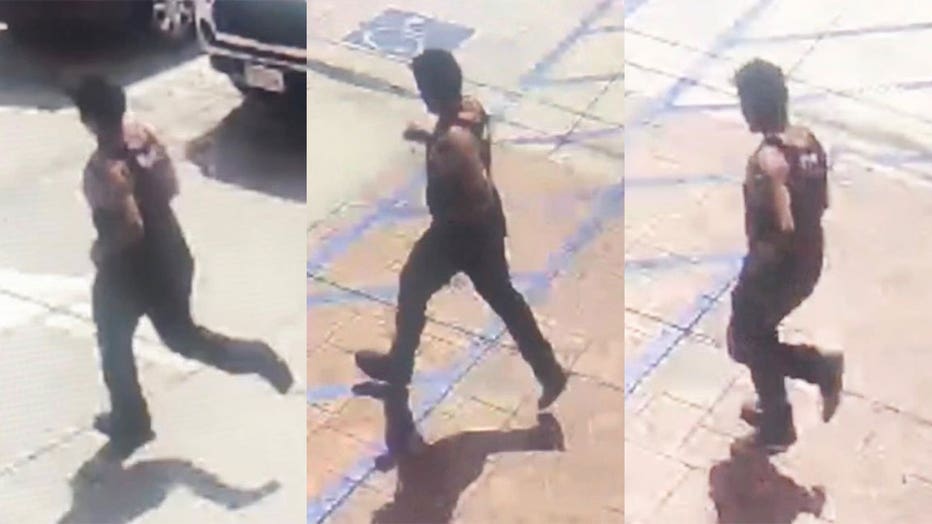 Officers have increased patrols in the area and citizens are urged to report any suspicious activity to the Fontana Police Department dispatch center at 909-350-7700.
Anyone with information on the suspect is asked to call Detective Carlson at 909-854-8082.