Police chase: Suspect led authorities in 3-county pursuit in stolen big-rig cab
LOS ANGELES COUNTY, Calif. - A suspect was taken into custody after leading authorities on a pursuit in a stolen big-rig cab Monday morning. 
The three-county pursuit began at Sixth Street and Milliken Avenue in Rancho Cucamonga around 8:45 a.m., the San Bernardino County Sheriff's Department said. The pursuit continued westbound into the San Gabriel Valley in Los Angeles County.
The suspect then traveled southbound on the 91 Freeway into Orange County in Santa Ana.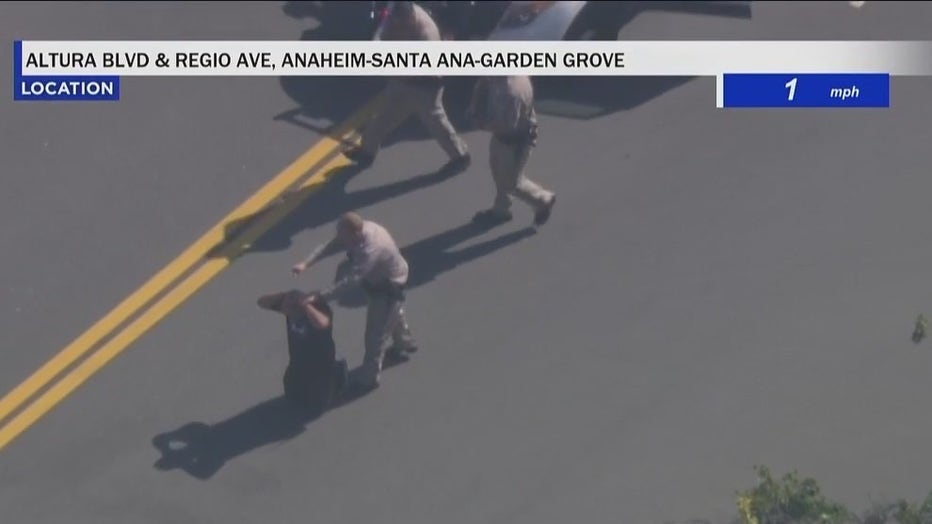 A suspect surrendered to CHP officers after leading them on a pursuit in a stolen big-rig cab in San Bernardino, LA, and Orange counties.
By 9:20 a.m., the suspect came to a stop at the intersection of Altura Boulevard and Regio Avenue in Buena Park where he surrendered to authorities and was subsequently taken into custody. 
No further information was immediately released.