LA police chase of stolen vehicle abruptly ends in Wilmington area, 2 suspects in custody
LOS ANGELES COUNTY, Calif. - Two suspects were in custody after the high-speed pursuit of a stolen vehicle ended abruptly in the Wilmington area on Monday afternoon. The search continues for the third suspect, who authorities believe was the driver.  
SkyFOX was overhead as the driver was seen traveling at a high rate of speed through residential areas and even cut through neighborhood parks.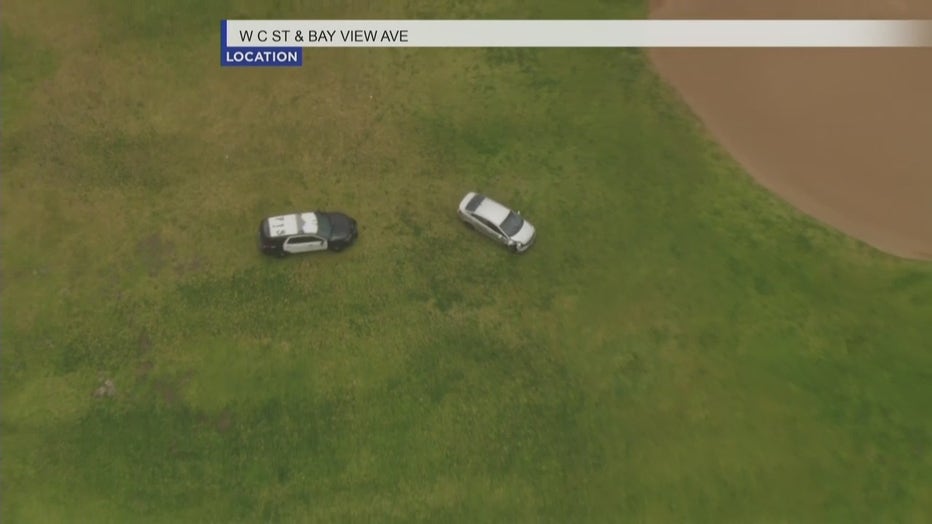 A pursuit suspect cut through a neighborhood park in the South Bay Area on Monday, April 24, 2023.
Officials said the pursuit began in the Palo Verdes area before moving to Wilmington. Shortly after the chase moved into Wilmington, the driver stopped the car, and multiple suspects got out of the vehicle and made a run for it in different directions.
One of the suspects was taken into custody outside an apartment complex, and a second suspect surrendered outside the same building. Meanwhile, the search continues for the third suspect.
No further information was immediately released.