Police called to 'domestic dispute' only to find man screaming at spider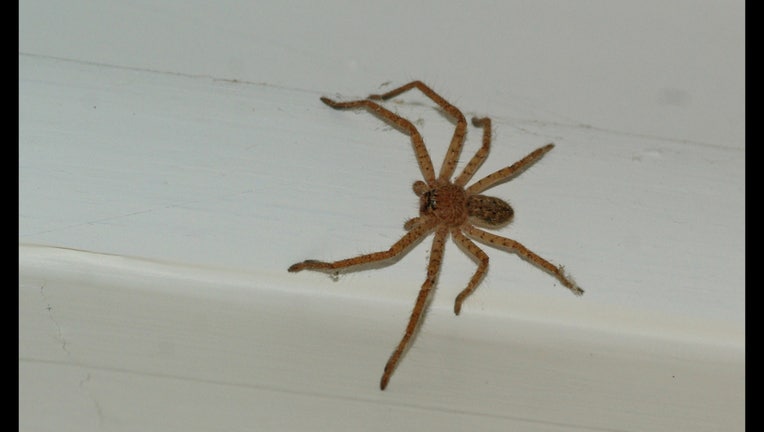 article
(FOX 11) - "Come on mate, what have you done to her."

Police were called to a report of domestic violence on Nov. 21 at a home near Sydney, Australia after neighbors heard "a woman screaming hysterically" and a man yelling, "I'm going to kill you, you're dead! Die Die!!"
Officers responded and began banging on the door, only to find the "suspect" alone and out of breath from chasing a large spider.

The local police posted on its Facebook page how the conversation went down:

Police: "Where's your wife"
Male: "umm I don't have one"
Police: "Where your girlfriend"
Male: "umm I don't have one"
Police: "We had a report of a domestic and a women screaming, where is she?"
Male: "I don't know what you're talking about I live alone"
Police: "Come on mate people clearly heard you yelling you were going to kill her and furniture getting thrown around the unit"
At this point the male became very sheepish.
Police: "come on mate, what have you done to her."
Male: "it was a spider"
Police "Sorry??"
Male: "It was a spider, a really big one!!
Police :"what about the women screaming?"
Male: "Yeah sorry that was me, I really really hate spiders"
As it turns out the male was chasing a rather large spider around the unit with a can or mortein. After a very long pause some laughter and a quick look in the unit to make sure there was no injured party (apart from the spider) we left.
Spiders, man.

Copyright 2015 FOX 11 Los Angeles: Download our mobile app for breaking news alerts or to watch FOX 11 News | Follow us on Facebook, Twitter and YouTube.