Pico Rivera PE teacher earns school $20K grant
LOS ANGELES COUNTY, Calif. - Joshua Perea was an all-around child athlete. He played soccer, baseball, football and then took up track. So it's no big surprise that he decided to become a physical education teacher.
His contribution became that much greater when he was selected among 46 Southern California teachers to receive a big honor by the College Football Playoff and Los Angeles' host committee ahead of the big game at SoFi Stadium in January. 
Perea had returned to his Pico Rivera district where he grew up and got to create the programs for which the grant would be used.
Perea received the big honor for his passion for uplifting students through sport. Some of the grant monies were used to give students on the track team brand-new shoes.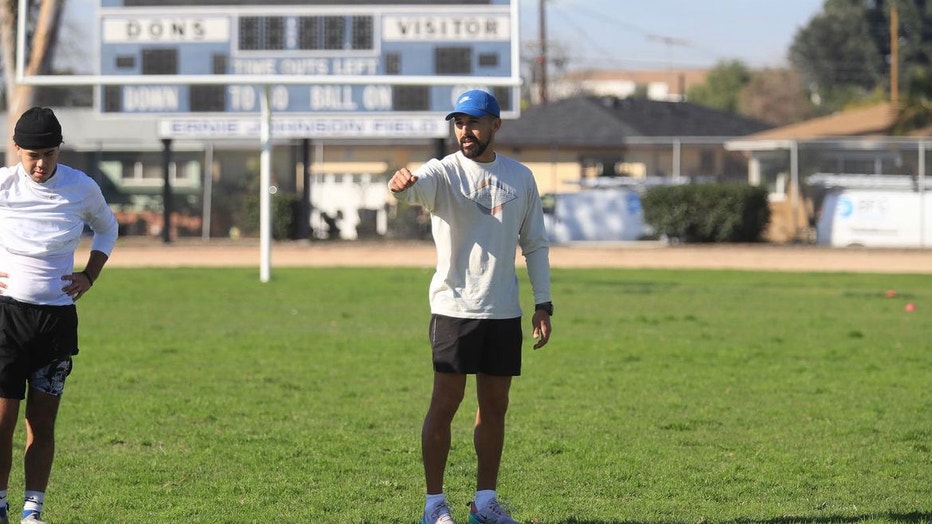 Joshua Perea was honored by the College Football Playoff and LA's host committee for his work with students as a PE teacher in Pico Rivera. (FOX 11)
The grant was awarded by the Los Angeles sports and entertainment commission, and the LA 84 foundation.