Pedestrian killed in Pacoima hit-and-run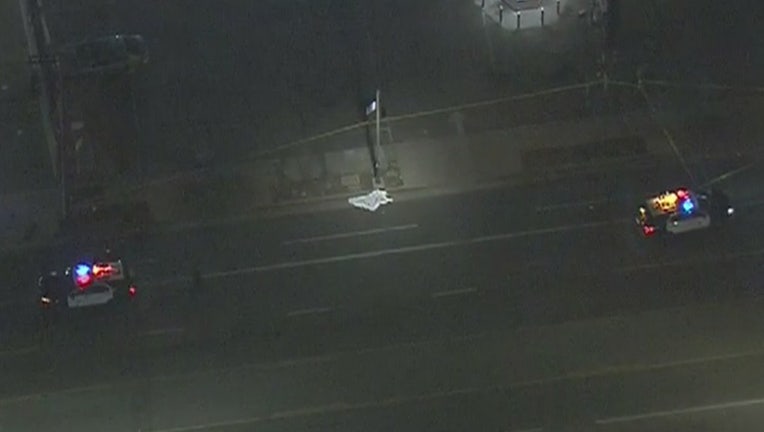 article
LOS ANGELES - Los Angeles police investigated a deadly hit-and-run involving a pedestrian in the Pacoima area Thursday night.
The hit-and-run occurred near the intersection of Glenoaks Boulevard and Desmond Street around 8:15 p.m., police said. 
Aerial footage from the scene showed a body covered in a white sheet.
The age and gender of the victim were not immediately known.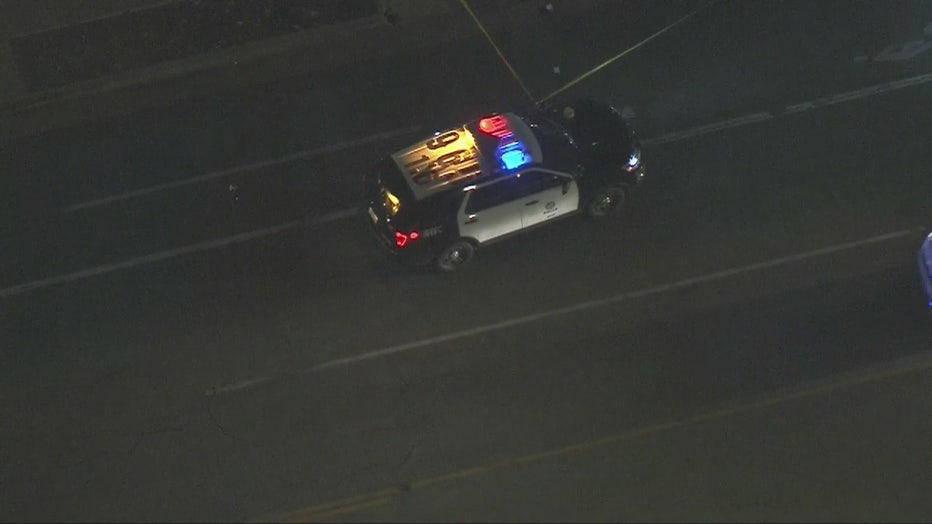 The suspect vehicle was described as a burgundy-colored or red newer model SUV and was last seen fleeing towards the eastbound 118 Freeway from Glenoaks, LAPD says.
Police say the suspected driver was located and arrested later in the evening. 
No further details were immediately released.