PCH reopened after fatal crash in Malibu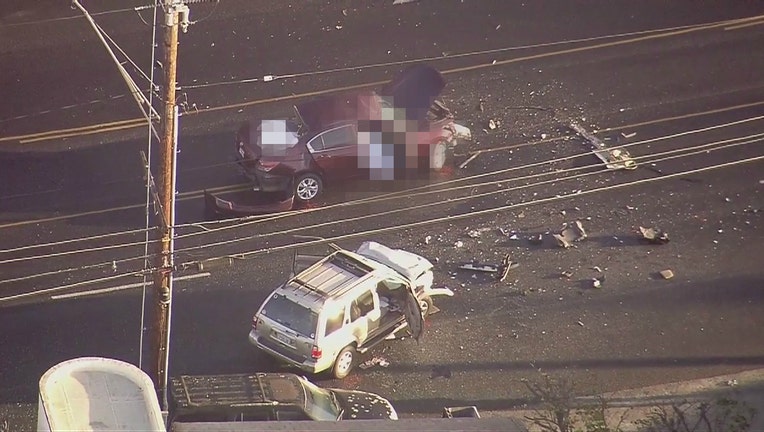 MALIBU, Calif. - A teenager was killed during a two-vehicle crash Friday morning in Malibu. 
The fatal crash blocked both directions of the Pacific Coast Highway near Tuna Canyon Road for nearly six hours, according to the California Highway Patrol.
Caltrans District 7 reported the crash just before 7 a.m. The southbound PCH was closed at Tuna Canyon Road and the northbound lanes were closed at Topanga Canyon Road. All lanes were reopened around 11 a.m. 
The teenager who died has only been identified as a female, her exact age is not known. 
The crash involved a red, four-door sedan and what appeared to be a small SUV.
The cause of the crash is under investigation.
Due to traffic Santa Monica-Malibu Unified School District said that most of its Malibu bus routes were running very late, with delays expected for the next three to four hours.
Additional details were not immediately available.