Pasadena doctor accused of intentionally driving Tesla with family inside off cliff faces murder charges
MONTARA, Calif. - The driver of a car that plunged 250 feet off a treacherous cliff in Northern California, injuring his two young children and his wife, was released from the hospital and charged with three counts of attempted murder, authorities said.
Dharmesh A. Patel, 41, was booked into jail where he was being held without bail and also faces charges of child abuse after the San Mateo District Attorney's Office decided to file criminal charges, the office said.
It wasn't immediately clear whether Patel had an attorney to speak on his behalf.
PREVIOUS COVERAGE: Tesla driver intentionally drove over cliff with family in car, investigators say
The Pasadena man was seriously injured when the Tesla sedan went over the cliff at Devils Slide, along the Pacific Coast Highway on Jan. 2.
Rescuers initially hailed the family's survival as a miracle after the sedan plummeted in an area about 15 miles south of San Francisco that's known for fatal wrecks.
Firefighters were forced to cut the family, including Patel's 41-year-old wife, 7-year-old daughter and 4-year-old son, out of the wreckage.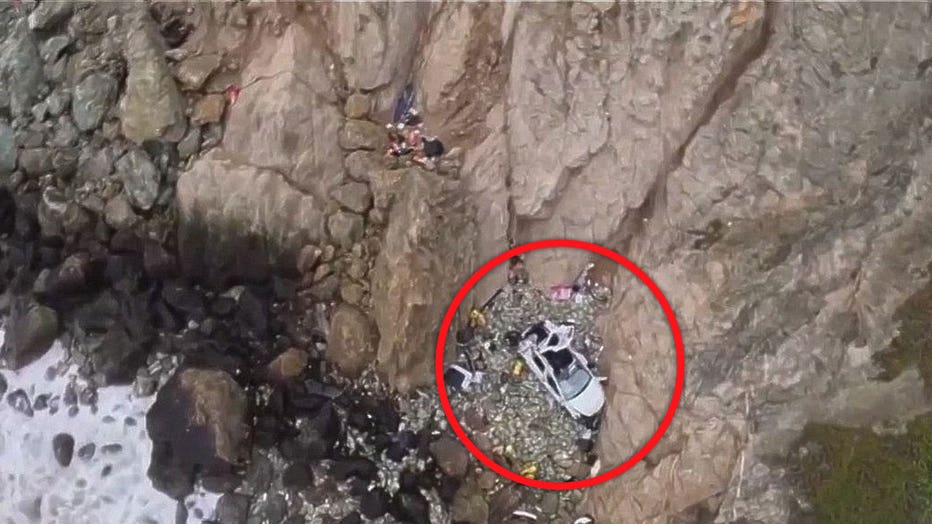 Dr. Dharmesh A. Patel is accused of intentionally driving 250 to 300 feet off devils side cliff near San Francisco with his family inside the car. 
Patel was later arrested after California Highway Patrol investigators "developed probable cause to believe this incident was an intentional act," the agency said.
District Attorney Steve Wagstaffe this week said that investigators are also examining the Tesla Model Y to rule out the possibility of a mechanical problem.
"Did the brakes fail? Were the brakes working? Were there any other mechanical malfunctions that would have led to him not being able to stop the vehicle?," Wagstaffe told the Los Angeles Times. "We're having the car looked at from top to bottom."