Parents describe difficulties of teaching disabled kids during the pandemic
LOS ANGELES - The idea of learning on a computer screen using an app like Zoom is an alternative to being in the classroom, but it's clearly not effective for all kids... especially those with disabilities.
Dayna Harris is 6-years--old. She is a child with autism, she's has a twin. Her sister is fully verbal, but Dayna is non-verbal.. According to her mom Jill and dad Randy, Dayna is more like a two-year-old.
Says Randy Harris, "...she's like a switch. She can be giggling one moment to mad and attacking."
That being mad has also manifested itself in biting others and hurting herself.
"It's very emotional," says Harris' mom who adds her daughter has a feeding tube making her medically fragile.
Harris would like her daughter back in a small special ed classroom. She says Dayna's twin sister is fine with distance learning or some hybrid form of that, but for Dayna, "she has regressed so much from not liking to wear clothes to self harming to biting me… she goes after us when she's upset."
Cal State University Northridge Special Education Professor Ivor Weiner is the Director of the University's Family Focus Resource enter. He says, "This is not sort of an ah-ha moment."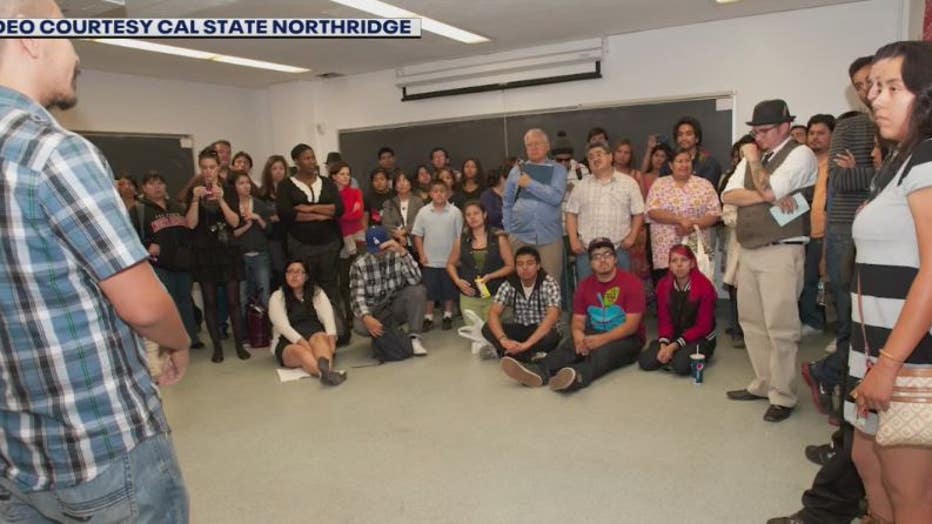 To Weiner how Dayna is reacting is no surprise. He says they're seeing a lot of situations like this at the Resource Center involving other children like Dayna who are regressing with distance learning. He says, for parents, this isn't just teaching reading, writing and arithmetic via zoom. He says, "They're being asked to serve as the child's therapist and teacher and this is impossible.' Especially for a mom like Jill Harris who says Dayna's twin is "full blown talking, can dress herself and is potty trained" while Dayna can't do any of that.
So, it's understandable that kids like her daughter have a hard time grasping and paying attention to classes on Zoom.
She wants her 6-year-old in a structured special class setting but - that's tough right now. Ivor Weiner at CSUN says, "This highlights the desperation that families who have children with disabilities are facing."
Weiner says there was a study that may help us understand Jill Harris' plight. Says Weiner, 
"There was a study back in 2013 that mothers with autism and disabilities have stress levels that are equal to returning combat veterans. So, now you add Covid and you add a child that needs to go to school to get the individualized therapies and instructions, but is now at home.." -- not easy.