Palmdale parents who claimed Noah Cuatro, 4, drowned charged with murder, torture in boy's death
LOS ANGELES - The parents of a 4-year-old Palmdale boy who claimed he drowned this summer were charged Monday with murder and torture in their son's death, the district attorney's office announced.
Jose Maria Cuatro Jr., 27, and Ursula Elaine Juarez, 25, both of Palmdale, each face one count of murder and torture in the death of 4-year-old Noah Cuatro.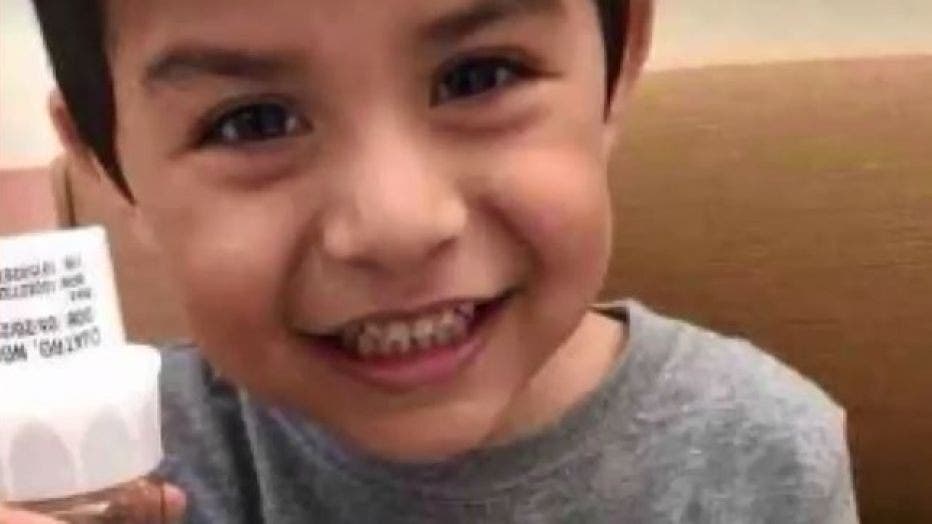 Deputy District Attorney Jon Hatami said Noah's father also faces one count of assault on a child causing death and Noah's mother faces one count of child abuse resulting in death.
Related: 
-Palmdale parents arrested after months-long investigation into death of 4-year-old son
-Attorney demands answers from DCFS after Palmdale boy dies after returning to parents' custody
-Relative files multimillion-dollar damages claim over death of 4-year-old Noah Cuatro
-Grandma banned from Noah Cuatro's funeral after allegations of child abuse against boys' parents
They are both scheduled to be arraigned Monday.
Noah's parents reported a near-drowning in their family pool in the 1200 block of East Avenue S around 4 p.m. July 5, but medical professionals observed the trauma from his body was not consistent with drowning.
Noah's death was officially ruled a homicide on September 24 by the Los Angeles County Coroner's Office. Two days later, Cuatro and Juarez were arrested and booked into the Palmdale Sheriff's Station.
Prosecutors recommended bail be set at $3 million. If convicted as charged, both defendants face a possible maximum sentence of 32 years to life in state prison.
The case remains under investigation by the Los Angeles County Sheriff's Department.