Palmdale parents arrested after months-long investigation into death of 4-year-old son
LOS ANGELES (FOX 11) - The parents of a 4-year-old Palmdale boy have been arrested for connection in their son's death, homicide investigators confirmed Thursday. 
Palmdale Station deputies with the Los Angeles County Sheriff's Office responded to a call from Jose Cuatro and Ursula Juarez, the parents of Noah Cuatro, on July 5 after reports of a drowning. Noah's parents claimed he drowned in their community pool on the 1200 block of East Avenue S.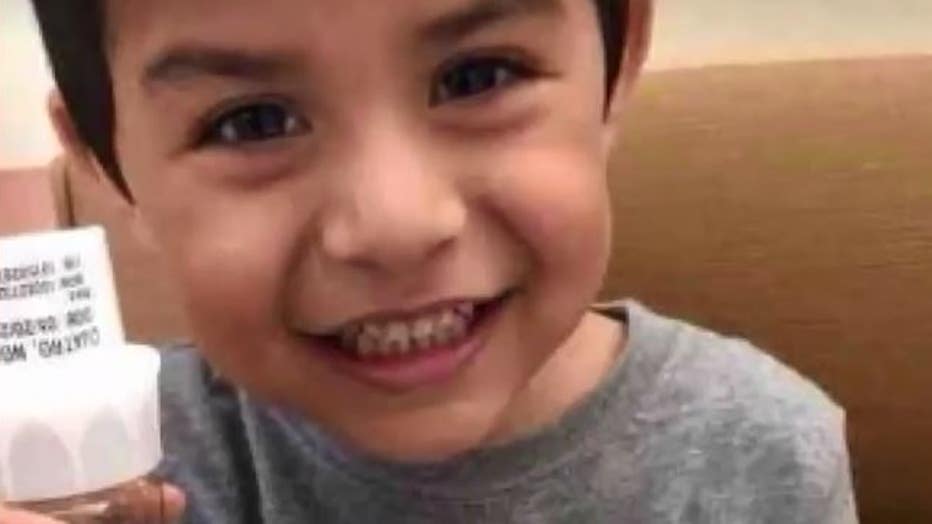 Noah was rushed to a local hospital but was pronounced dead on the morning of July 6. 
Medical professionals said the trauma from his body was not consistent with drowning and was suspicious, which launched a suspicious death investigation. 
During the investigation, detectives soon believed this was a case of possible child abuse.
Related: Attorney demands answers from DCFS after Palmdale boy dies after returning to parents' custody
Relative files multimillion-dollar damages claim over death of 4-year-old Noah Cuatro
Grandma banned from Noah Cuatro's funeral after allegations of child abuse against boys' parents
Weeks after Noah's death, his great-grandmother, Eva Hernandez, filed a multimillion-dollar damages claims against the county – claiming Noah died "after countless reports of abuse" made to county's Department of Children and Family Services.
DCFS had open a case on Noah prior to his death that included an alleged history of physical abuse and neglect.
Hernandez reportedly had custody of Noah for about two years while his mother was being investigated for physically abusing another one of her children. According to reports, when the mother completed a 30-day parenting class, Hernandez was forced to return Noah to his parents' custody.
Noah's death was officially ruled a homicide on September 24 by the Los Angeles County Coroner's Office. Two days later, Cuatro and Juarez were arrested and booked into the Palmdale Sheriff's Station. 
A search warrant was issued for their home as investigators looked to recover evidence related to Noah's murder, LASD said. 
Director Bobby Cagle with DCFS has released the following statement:
"While my staff at DCFS and I continue to mourn the tragic death of Noah C., I am grateful to the Los Angeles County Sheriff's Department for its hard work leading to arrests in the case. I deeply respect the diligent work of my staff and our law enforcement partners. DCFS will continue to collaborate with law enforcement as their investigation is ongoing. The safety of the more than two million children in Los Angeles County is the highest priority and fundamental mission of the Department of Children and Family Services. Every child deserves to grow up in a loving and safe home. We share this responsibility with law enforcement, health and mental health professionals, community service providers, school personnel, family members, neighbors, clergy, and other community members. We continue to be committed to strengthening our collective work for the benefit of vulnerable children and families throughout Los Angeles County."
FOX 11's Kelli Johnson contributed to this report.