Pair of small quakes centered in Ventura strike minutes apart
LOS ANGELES - Two small earthquakes centered in Ventura struck on Thursday morning, according to the U.S. Geological Survey.
The first was a preliminary 3.3-magnitude earthquake. It was reported at 4:58 a.m. and had a recorded depth of 9 miles, USGS said.
The second, a 3.4 magnitude quake, hit minutes later at 5:05 a.m. with a depth of approximately 8 miles. Both quakes were centered one mile from Ventura.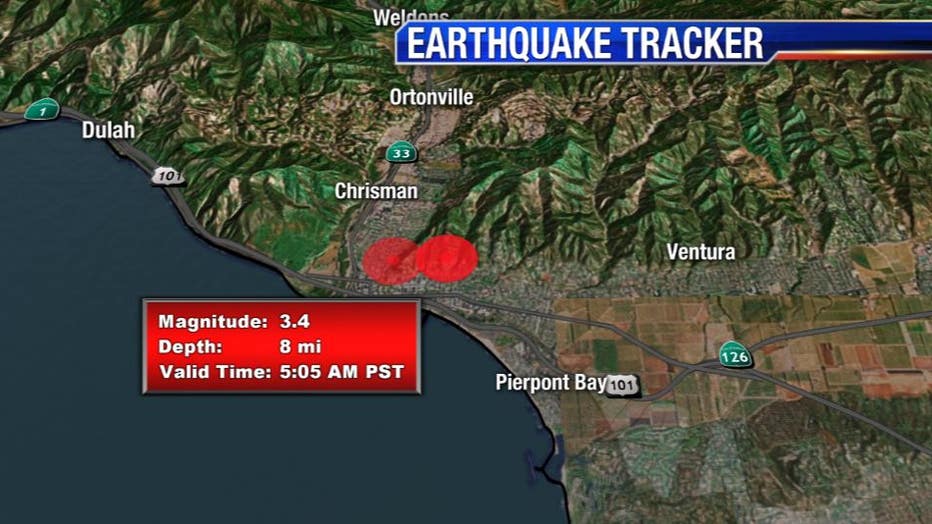 Related: Are you prepared for an earthquake? 
There were no immediate reports of damage or injuries.