Over 300 pounds of fireworks seized in Pomona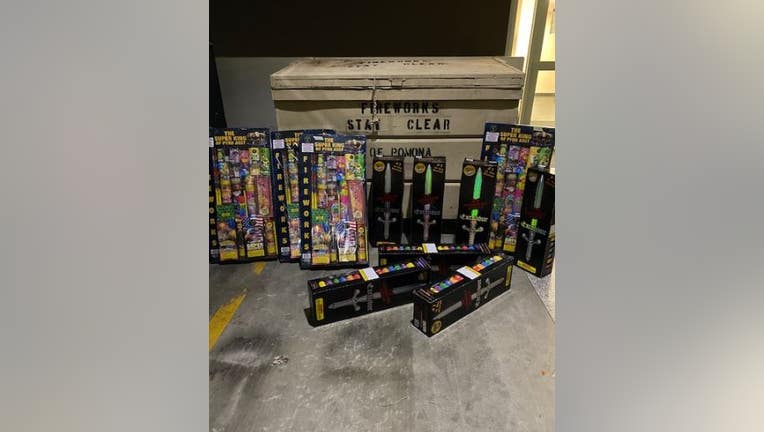 article
POMONA, Calif. - As we near Fourth of July, police are cracking down on illegal fireworks. 
Pomona Police Special Investigations Unit seized over 300 pounds of fireworks. Officers also arrested two people who they say were actively selling fireworks in the city.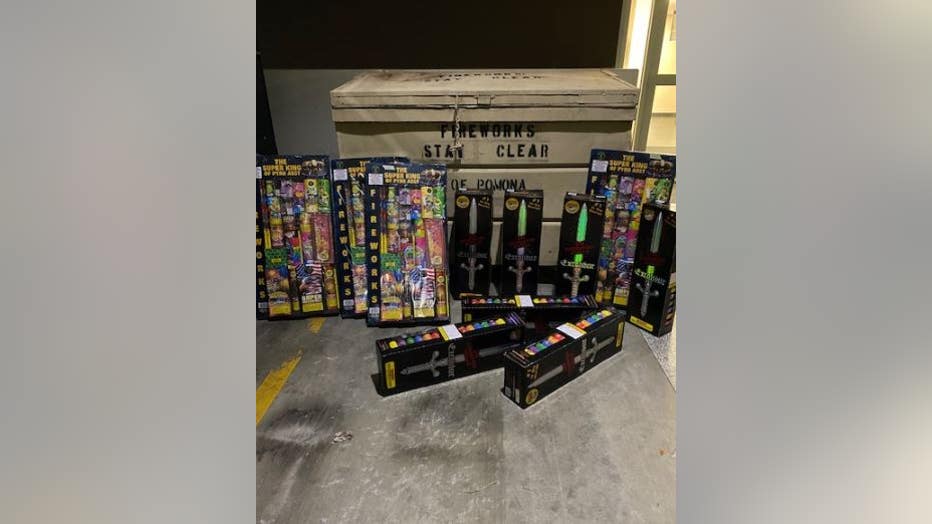 Last week, Pomona police arrested two family members, one of whom is a documented gang member and the other who is on probation, on weapons violations and illegal possession of fireworks. 
Police say during the arrest they found a large amount of illegal fireworks in the bedroom of one of the suspects.   
"The use of fireworks is not only dangerous to users but to others nearby, including homes and structures," the police department said in a release. 
All fireworks are illegal in the City of Pomona.