California's Ontario International Airport sees tourism boom
ONTARIO, Calif. - The Inland Empire is seeing a surge in tourism and more travelers are opting to fly into and out of the Ontario International Airport.
Officials said the Southern California airport has been busier than usual and is expected to be that way throughout the busy summer travel season. An estimated 100,000 passengers are expected to travel through the airport during Memorial Day weekend.
Travelers from Tennessee to the Philippines told FOX 11 they look forward to exploring the Golden State.
"I can't wait to see all the things California has to bring," a tourist from Nashville told FOX 11.
Michael Krouse, President and CEO of the Ontario Convention and Visitors Bureau, says travel to the Inland Empire is taking off.
RELATED: FOX 11 announces partnership with Ontario International Airport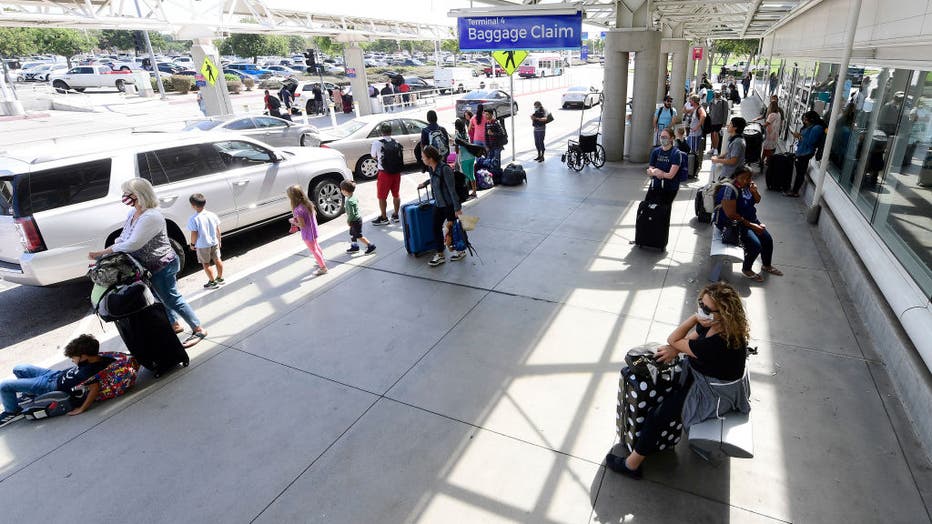 Travelers at Ontario International Airport. (Photo by Will Lester/MediaNews Group/Inland Valley Daily Bulletin via Getty Images) (Getty Images)
"We generated another 32,000 jobs… just in the month of April.  That's significant for tourism and hospitality," Krouse said.
He added the city's smaller convention center is appealing to many organizations looking to downsize their conventions during the coronavirus pandemic. 
Ontario Airport CEO Atif Elkadi says with soaring demand, airlines have added direct flights from Taiwan, El Salvador, Mexico and throughout the US.
"This airport has the capacity to grow up to 30 million passengers," Elkadi said.
The airport is also the closest for 10 million Southern California residents and is also close to local casinos and big outlet malls.
An airport spokesperson told FOX 11 they're expecting 1.8 million people to travel through the airport between Memorial Day and Labor Day weekends.