Officer-involved shooting leaves one dead in South Los Angeles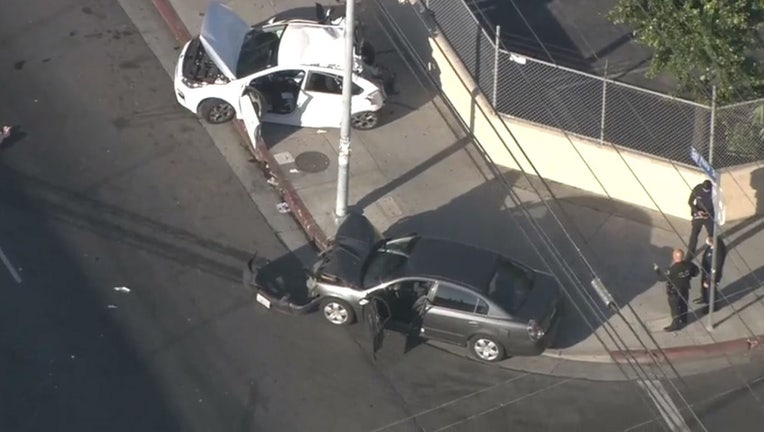 article
LOS ANGELES - A man who officers said was holding a folding edged weapon was shot and killed by police Wednesday in South Los Angeles.
The shooting occurred about 5:40 p.m. near East 29th Street and Central Avenue, as officers from the Los Angeles Police Department's Newton Community Police Station were responding to a multi-vehicle traffic collision near 32nd Street and San Pedro Street, according to an LAPD official.
Police said the man was in the street "with a folding edged weapon," and an officer shot him. He was pronounced dead at the scene.
It was not immediately clear if the man was involved in the crash.
No officers were injured during the shooting, and two people were taken to a hospital with non-life threatening injuries from the traffic collision, according to police.