OC firefighters help girl, mom get to championship game after car crash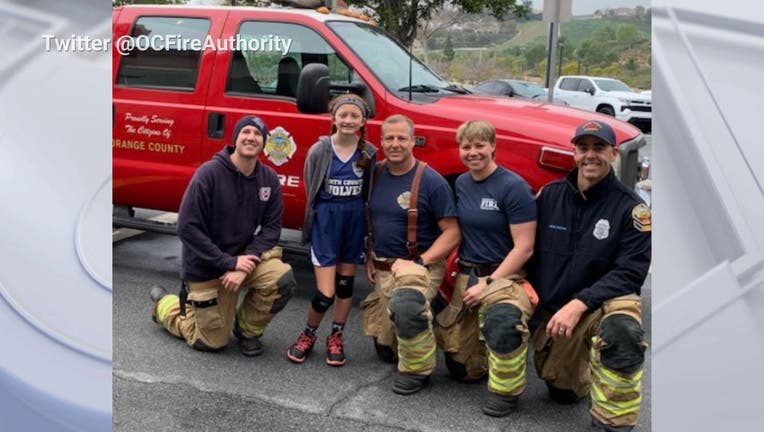 article
YORBA LINDA, Calif. - A group of Orange County firefighters jumped in to help a young girl get to her championship game Sunday after her family was involved in a traffic collision. 
"While we don't know if her team won the championship, we do know this young basketball player will for sure remember this game day," the Orange County Fire Authority posted on its official Twitter account.
According to the post, a young girl in her mother were involved in a car crash on their way to the championship game Sunday. While neither were injured, the crash left the family's car too damaged to drive. 
When the firefighters with Truck 32 learned that the girl was going to miss her game because of the crash, they drove her and her mom to Yorba Linda High School to get them to the game.
The department didn't share where the crash happened, or what led to the crash, but were excited that they got the girl and her mother to the game in time.
"Being there for your team and being there for your community. Two things we take to heart," the post read.