'No Running Water': Kaiser Permanente Woodland Hills canceling surgeries, appointments due to water main break
WOODLAND HILLS, Calif. - Officials at Kaiser Permanente on Monday in Woodland Hills say there is still no running water at the hospital due to a water main break and won't be restored at least until Thursday while repairs to the broken waterline are fixed.
The hospital learned of the water main break on Saturday night, cutting off the water supply to the hospital located at 5601 DeSoto Ave., near the Ventura (101) Freeway.
A temporary water line has been installed whilet he longer-term water line repair is undertaken -- however, it will take 48 hours to ensure the water is safe for all health care use, according to Murtaza Sanwari, senior VP & area manager for Kaiser Permanente Woodland Hills MedicalCenter.
Hospital officials say about 70 patients remain at the facility, and hospital officials have transferred out about two dozen patients, Sanwari said.  
The facility is diverting ambulances from the emergency room. But, regular appointments and surgeries and appointments that had been planned for Monday are canceled and will have to be rescheduled.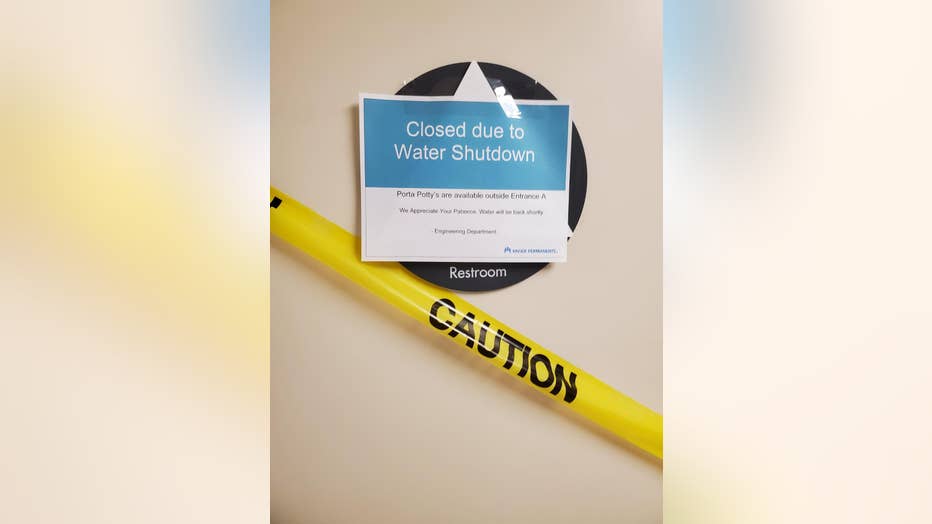 Kaiser issued the following statement Monday morning:
"Due to a main broken waterline, there is currently no running water at the Kaiser Permanente Woodland Hills Medical Center. Emergency water supply measures have been put in place that include providing safe water in all areas of the medical center. All primary care appointments and surgeries scheduled for today, Jan. 20, at the Kaiser Permanente Woodland Hills Medical Center campus located at 5601 DeSoto Ave. have been canceled. The hospital's emergency department and urgent care remain open. Primary care appointments scheduled at other medical office buildings, off of the medical center campus, continue as planned.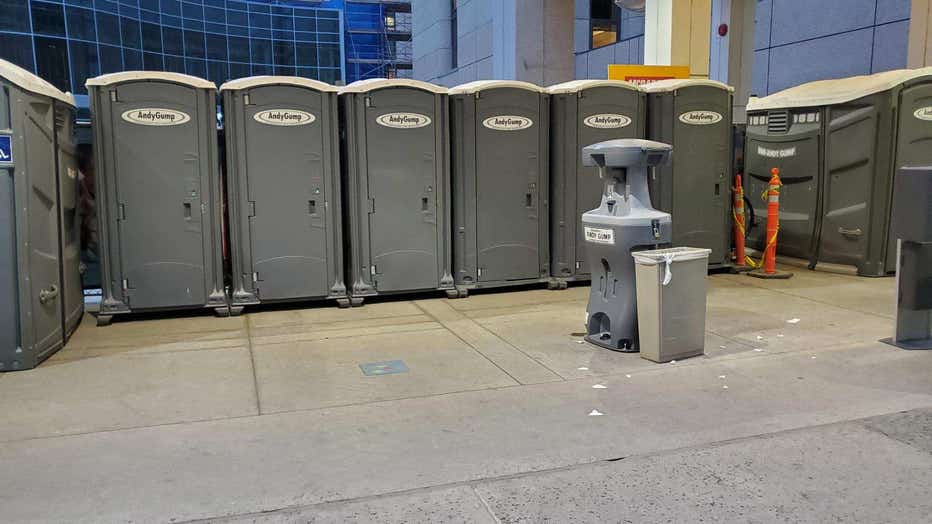 All patients whose surgeries or appointments are canceled will be contacted directly by Kaiser Permanente. If patients would like to check on their appointments, they may visit kp.org, or call 1-833-KP4CARE.
Portable facilities (Porta Potties) have been provided for members, visitors, staff and physicians, which include hand-washing stations and sanitizers.
We will keep the public updated via Kp.org/woodlandhills, and continue to monitor the situation.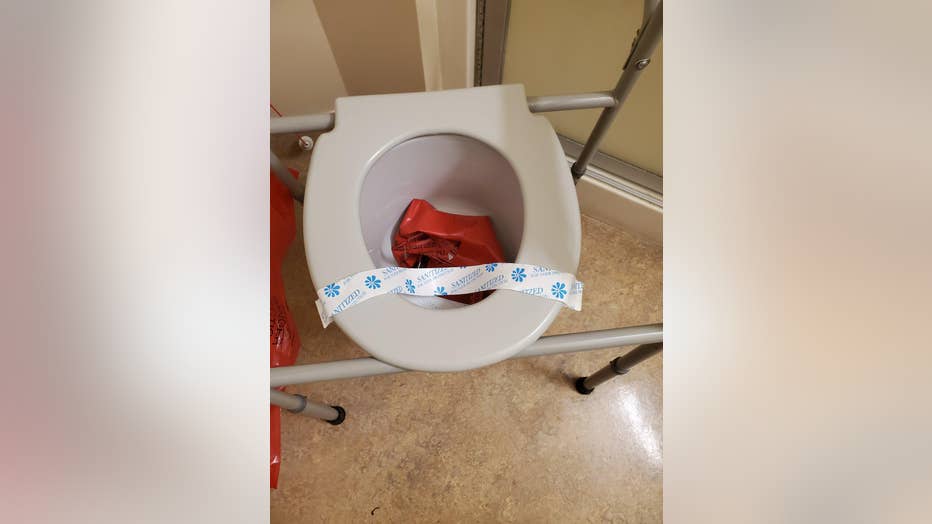 CNS contributed to this story.