Newsom announces fund to help close digital divide between California students amid coronavirus crisis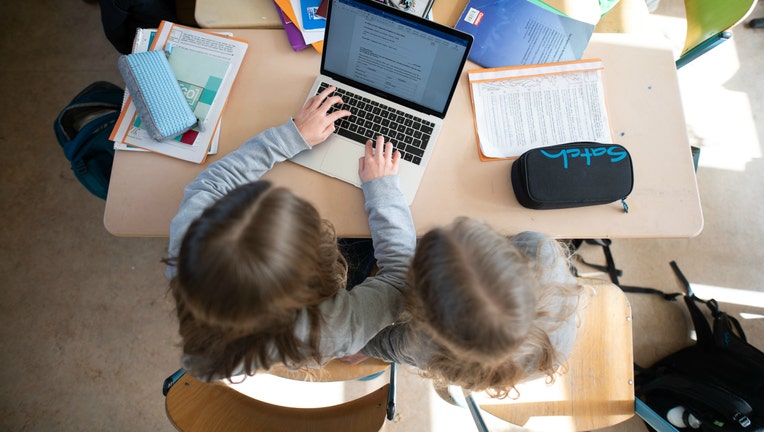 article
SACRAMENTO, Calif. - Governor Gavin Newsom announced a $30 million partnership with tech giants such as Google and Apple that will provide tens of thousands of devices to California students to help close the digital divide as remote learning will continue through the rest of the academic year and summer school. 
Newsom said he hopes the update will "shine a brighter light" on the state's capacity to deliver and its ability to do more. 
Jennifer Siebel Newsom, the Golden State's First Partner acknowledged to all the kids and parents out there: Distance learning is a challenge.
"I constantly have to remind myself to breathe," Jennifer Siebel Newsom said, adding that it's difficult to help school her four children, two of whom have learning differences.
Los Angeles Unified School District Superintendent Austin Beutner revealed late last month that thousands of the district's students failed to participate in online classes. Beutner added the ability to get internet to students who do not have it would likely take months. 
RELATED: Thousands of LAUSD students fail to take part in online courses, superintendent says
Statewide, one in five students lack connectivity or proper devices for remote instruction, Siebel Newsom said. 
She also added a recent survey revealed 50% of low-income families and 42% of families of color worried about distance learning due to a lack of digital devices at home. 
Siebel Newsom said she is fully aware of her family's overall privilege, and she could only imagine what it is like for others who do not have the resources that hers does. 
She also acknowledged the fear that many parents have their students will fall behind will a lack of technological devices. 
Her husband, Gov. Gavin Newsom, credited his wife for working the phones to solicit donations from companies like Google, Zoom, and Apple. 
"Some days have been more frustrating than others," Newsom said of his wife's phone solicitations. 
But overall, with the help of others, the Newsoms said they have been able to secure tens of thousands of high-tech equipment, including Chromebooks and iPods, for students as they will be required to finish the school year at home because of coronavirus. 
The new Google hot spots will be rolled out the first week of May, Newsom said.
California State Supt. Tony Thurmond said there is more work to be done and he has created a task force to help close the digital divide, which has gone on "longer than this pandemic." 
He is co-chair of the committee and the first meeting will be held Monday at 4 p.m. 
Get breaking news alerts in the FOX 11 News app. Download for iOS or Android.  
Last week, he announced that the state Department of Education has partnered with the Californians Dedicated to Education Foundation to create the California Bridging the Digital Divide Fund. 
The fund is focused particularly on building more equitable teaching and learning environments, which are currently in even greater jeopardy due to the uneven impacts of COVID-19 on students, families, and educators, Thurmond said.
This includes special attention to special education, English learner, low-income, and rural populations, for which additional virtual educator professional learning webinars are now in development.