New Nike community store opens in Watts in honor of Mamba Week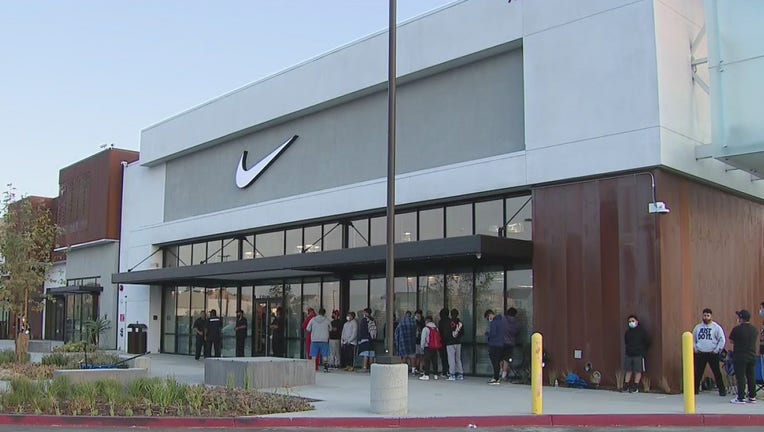 LOS ANGELES - It was a celebration in the South Los Angeles neighborhood of Watts on Thursday as Nike opened its brand new Nike community store in honor of Mamba Week. 
Nike describes it as "a store for the people, by the people." In addition, 85% of its staff live within a three-block radius of the new store. 
A long line of people camped out overnight to check out the new merchandise from the fitness empire, but it's not just the goods that excite people about the new store.
Nike has committed to support and finance a variety of local Watts charities and youth groups to promote sports and is making sure volunteerism is key for the staff at the new store in order to give back.
This grand opening falls during Mamba week, a time to celebrate the life and legacy of Kobe Bryant.
RELATED: 'Kobe Bryant Day': Celebrating Mamba's legacy in Los Angeles, Orange County and worldwide
His Mamba League youth basketball organization started in Watts and the company vows to continue his legacy to inspire the next generation to try to be their best through sports.