'Modern Family' star ordered to pay nearly $80,000 in attorneys' fees, costs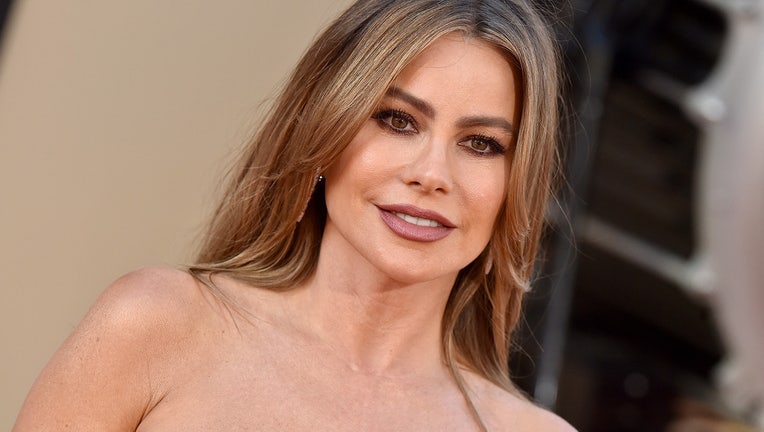 LOS ANGELES - A judge has ordered actress Sofia Vergara to pay her former fiance nearly $80,000 in attorneys' fees and costs he sought after winning part of an appellate court ruling in a case filed against him by the "Modern Family" star over frozen pre-embryos they created when they were a couple.
A January ruling by a three-justice panel of the 2nd District Court of Appeal still allows Vergara to move forward with her legal effort to require Nick Loeb to obtain her written permission to use the pre-embryos, but the panel dismissed her cause of action for malicious prosecution.
Loeb had sought about $120,000 in attorneys' fees and costs. Los Angeles Superior Court Judge Christopher Lui heard arguments on Thursday, then took the case under submission before ruling on Friday. During the hearing, he questioned why it was necessary for so many of Loeb's lawyers to be involved at the Superior Court level and later on appeal.
The final amounts awarded by Lui were $79,390 in attorneys' fees and $2,960 in costs.
Loeb's attorney, Jalesia McQueen, was not present in court Thursday, but told the judge via a live telephone conference call that the case was complex. She said Loeb changed lawyers during the course of the case. She said the first firm handled the dismissal motion in the Superior Court and the second firm the appeal.
But attorney Susan Allison, on behalf of Vergara, argued that the dismissal motion by itself was not complex and that the lawyers handling the appeal on behalf of the defense benefited from the prior work done by attorneys in the Superior Court. She also said there were only three defense lawyers familiar with the law regarding the dismissal motion and that no explanation was given why the help was needed from all the others.
Allison said that if Lui was inclined to award fees, a reasonable amount would be about $4,670 for the work done by the lawyers who worked on getting the malicious prosecution cause of action dismissed.
"I think that's all they're entitled to and that we should have to pay for," Allison said.
In September 2016, Judge Rafael Ongkeko denied a motion filed on behalf of Loeb to dismiss Vergara's case. Loeb alleged the actress sued him to punish him for filing two previous actions regarding the pre-embryos, one in Santa Monica Superior Court and the other in Louisiana. Loeb's attorneys maintained Vergara's complaint infringed on their client's right to pursue litigation.
But Ongkeko said the issues are rooted in a contract between Loeb and Vergara that is not protected by the so-called "litigation privilege" asserted by the defense.
"It's very clear both parties have to agree and Mr. Loeb isn't doing any of that by his actions," the judge said at the time.
Ongkeko said his decision was "an easy call."
Vergara sued Loeb in February 2016, seeking a court order declaring that any attempts by Loeb to bring the pre-embryos to term is a breach of their original contract. The pre-embryos were created at the ART Reproductive Center in Beverly Hills.
Lui has set trial of the case for June 15. He previously said the return date of Ongkeko, who is serving on special assignment in another courthouse, is uncertain.
Loeb, 44, sued Vergara, 47, in Louisiana for control of two human embryos they created back in 2013 to try to have a child via surrogate.
Vergara, who has an adult son, married actor Joe Manganiello in November 2015.