Model opportunity opens up the runway experience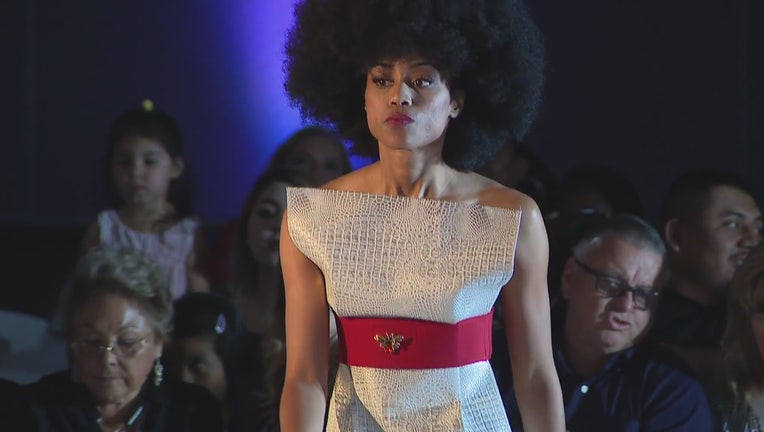 article
LOS ANGELES - With LA Fashion Week(s) in full swing "The Model Experience" is among the shows on the radar of aspiring models.
It's a concept that opens up the opportunity to modeling by having participants sell tickets to star in a series of runway shows and get all the photos and social media that come with it.
CEO Ashley Covarrubias says, while most runway shows feature the designer, her event is about the model. With social media Covarrubias says so many people are in need of photos and modeling tips. Gone are the old runway norms of height and size.Those with interest in modeling, apply. If accepted they need to sell ten tickets to walk the runway in three days of shows at the LA Convention Center.
At "The Model Experience" it is also all about audience participation. Among industry invited guests are friends and family who stepped up to support, buy a ticket, and cheer on their model. The host asked for a show of hands of how may parents came to see their child walk the runway.
Like other runway shows these models walk for designers. This year, the man behind a trendy colorful line Josway has a powerful one-of-a-kind story.Designer Josue Flores is deaf. He says he did this all on his own starting when he was young and wants to be an inspiration for others who are deaf. He beamed as he posed with his models and photographed them on the red carpet.