Migrant boats crash off San Diego, California, coast; 8 confirmed drownings so far: police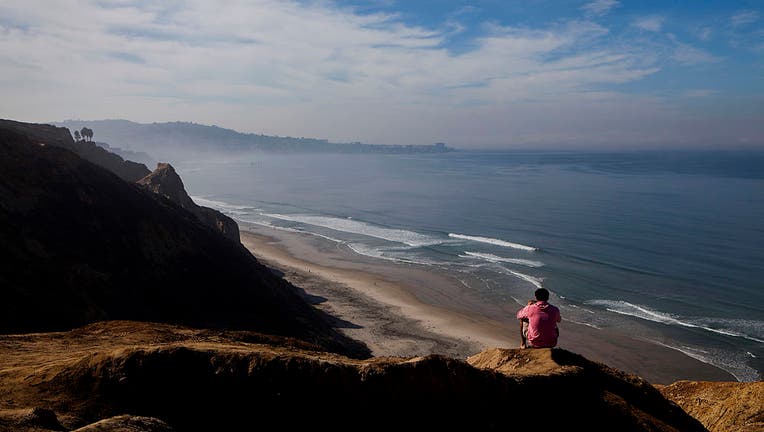 article
The San Diego Police Department told Fox News Digital that eight people are confirmed dead so far after two boats carrying a "group of immigrants" crashed off Black's Beach. 
The police spokesman said San Diego Lifeguards is handling the incident as rescue and recovery efforts continue. 
A tweet from a KNSD reporter, initially listing the death toll at 6, says Coast Guard, the San Diego Fire Department, and U.S. Customs and Border Patrol also responded. 
A fire official described how thick fog hampered rescue efforts overnight. It's unclear how many people might have made it on shore. 
"We couldn't get any helicopters up. We had boats in the water, but at first light, once all the conditions clear, we will have Coast Guard out here and San Diego Fire-Rescue and lifeguards doing a joint search through the water for any possible victims that are left," Daniel Eddy, San Diego Fire-Rescue's deputy chief of operations, told OnScene TV.
The San Diego Union-Tribune reported police first learned about the incident shortly after 11:30 p.m. Saturday when a woman called 911 to report she had come from Mexico by boat and that one of the boats had capsized. The caller said nine or 10 people might have been in the water after the other boat overturned. 
The woman also reportedly told dispatchers eight people traveling on the boat she was on had made it to shore.
According to tourism website GoSanDiego.com, Black's Beach is one of the largest nude beaches in the United States. 
It's considered one of the most secluded beaches in San Diego, located below and just to the north of the Torrey Pines Gliderport. Beyond coming to play in the sun, sand, and surf in the nude on the state-run north end of the beach, tourists flock there to "surf the most dangerous swells in San Diego on the city-run south end of the beach," the website says. 
This is a breaking story. Check back for updates.