Mexico shootout: 10 killed at Baja California road race event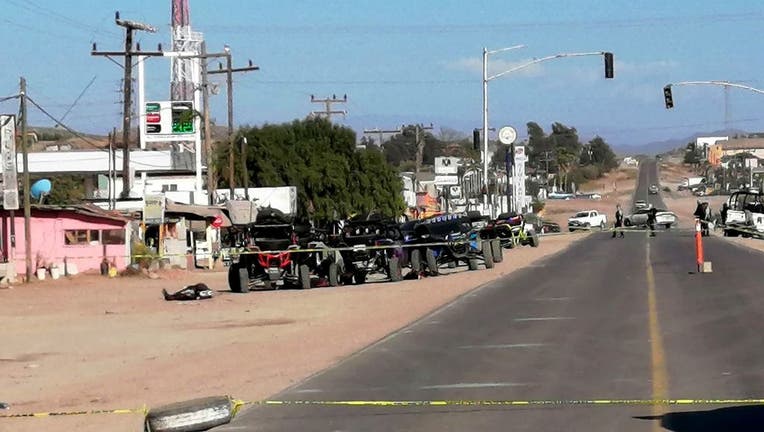 article
Authorities say they are investigating an apparent gunfight at an off-road vehicle rally in Mexico's Baja California state that left 10 people dead and another 10 wounded.
Videos posted on social media showed heavy shooting at the rally in an area of Ensenada and at least three bodies lying on the ground.
The shooting, which took place early Saturday afternoon, provoked an intense mobilization of units of the army, navy, and state and local police.
SUGGESTED: 'Mexican Mafia' investigation leads to 12 arrests, multiple firearms and drugs seized
Baja California officials say gunmen in one vehicle opened fire on people and vehicles at the rally. State prosecutor Ricardo Iván Carpio said that vehicle was found to have "perforations from gunshots and traces of blood inside."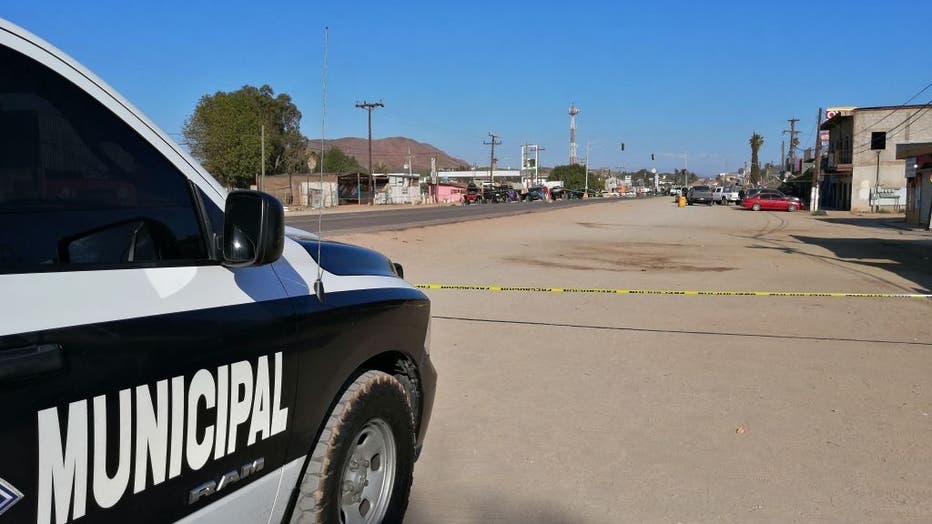 Members of the army and police secure the perimeter at the site of a long-gun attack on a group of amateur rally drivers in Ensenada, Mexico, on May 20, 2023. (Photo by JOATAM DE BASADE/AFP via Getty Images)
The state prosecutor's office said there was evidence of crossfire suggesting it was a confrontation between members of organized crime groups.
Baja California, across the border from California, is experience intense cartel activity.