Mexican authorities arrest two in connection to LA firefighter's disappearance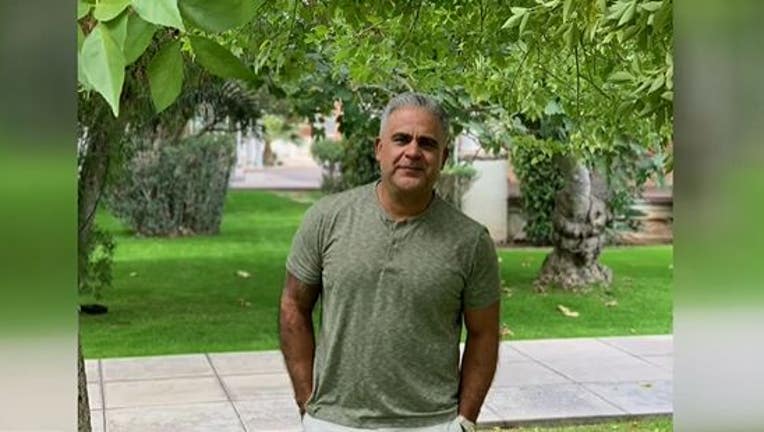 article
LOS ANGELES - Two suspects were arrested in Tijuana in connection to the disappearance of Los Angeles firefighter, Frank Aguilar, according to the Attorney General's Office of the State of Baja California in Mexico.
Frank Aguilar vanished during a trip to Rosarito, a Mexican tourist hotspot, in August. Aguilar had ties to the area, and would regularly visit the area with his family without any problems. However, on August 20, authorities believe he agreed to meet a woman, identified as Fanny N. before he was kidnapped.
Fanny "N" and Santos "N" were arrested Thursday by authorities. The couple allegedly had Aguilar's belongings and credit card, which they used at various spots.
Authorities have a theory that Aguilar was kidnapped by Fanny and Santos, but managed to escape. Authorities believe he was then shot and taken to another location. Traces of blood matching Aguilar's genetic profile were found. Authorities presume Aguilar is alive though they have not found him or the car he was driving.
Aguilar's daughters, Bella and Amaris, spoke to FOX 11 after finding out about the new development.
"We really just felt hopeful and we felt joyous. It was a long seven weeks and just to hear this huge advancement being made is reassuring, but also we're really in business mode. Although we made a really big advancement, we haven't gotten any information as to where my dad is," said Bella.
Bella and Amaris said they have done research and discovered kidnappings happen "often" in Tijuana to American citizens.
RELATED: FBI assisting in investigation of veteran LAFD firefighter after going missing in Mexico
"I had planned to go [to Rosarito] literally on September third with him [her father, Frank] to go and celebrate Labor Day and stuff so it was just completely astonishing the fact that Rosarito to us is a safe place. It's a place our family goes to. It's a family location for us and now it's completely tainted," said Amaris.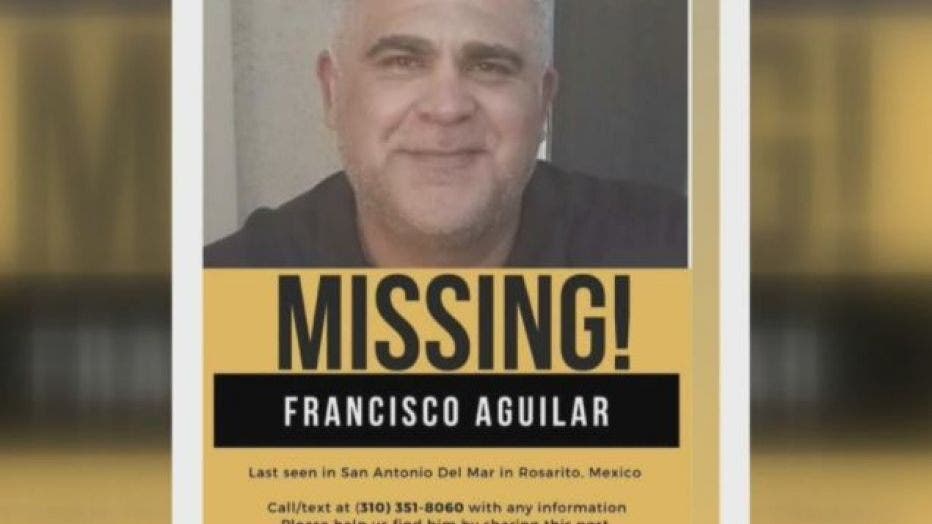 Amaris said her father is her best friend, and it has been a difficult seven weeks.
"I just can't even express how traumatic and how terrible this experience is. I would never wish this upon anyone, not one person, because it's like taking the one person nearest to your heart and ripping them out and I just wonder if these people [the suspects] even feel anything," said Amaris.
The sisters are not giving up hope, and are staying in close contact with the new set of investigators on the case.
"We're still in business mode until we find answers about where my dad is. We're not gonna stop. We're not gonna rest. The only thing on our mind right now is finding our dad," said Bell