Riverside County officials give all clear after 2 Menifee schools go on lockdown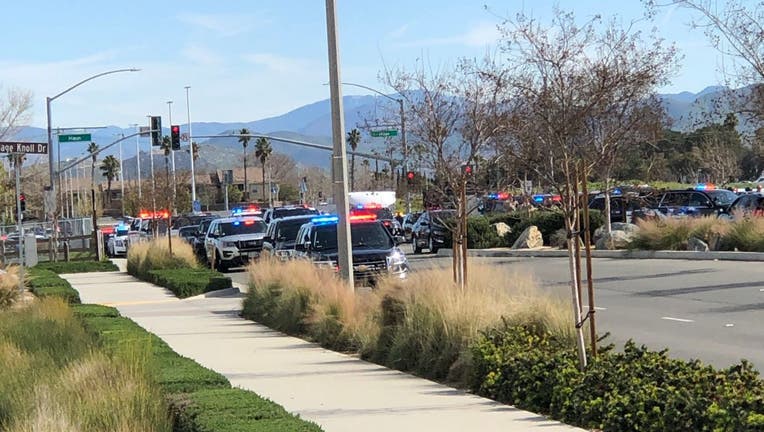 article
RIVERSIDE COUNTY, Calif. - Two schools in Menifee were briefly placed on lockdown Thursday after police received reports of the same "suspicious person" on both campuses.
According to the Menifee Police Department, Santa Rosa Academy was placed on lockdown around noon as officers cleared the campus building by building out of an abundance of caution.
Photos posted to Twitter showed a massive police presence outside the school in Riverside County, located at 27587 La Piedra Rd.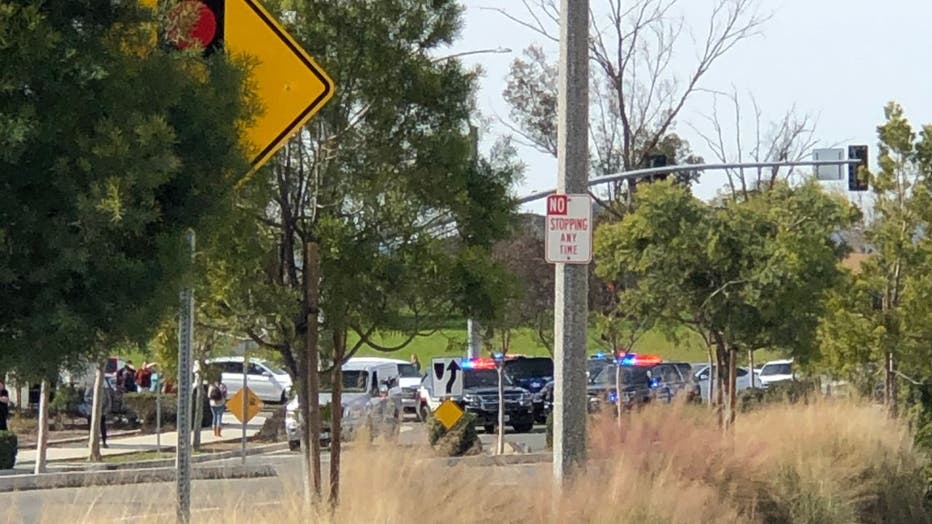 Photo Credit: Dane Schwaebe Via Twitter @brownroush
The police department said they found no evidence of any criminal activity or any suspicious person on campus. 
A short time later, the same "suspicious person" was reported at Paloma High School, which is located less than two miles away from Santa Rosa Academy, prompting a lockdown at that campus as authorities conducted an investigation.
Just before 2:30 p.m., Menifee police cleared the scene at Paloma High School and said all students and staff are safe. The report was deemed unfounded, police said. 
Police are working to identify the individuals who made the initial reports at both schools.
No injuries were reported.