Mars Chocolate issues voluntary recall of Dove Chocolate Snowflakes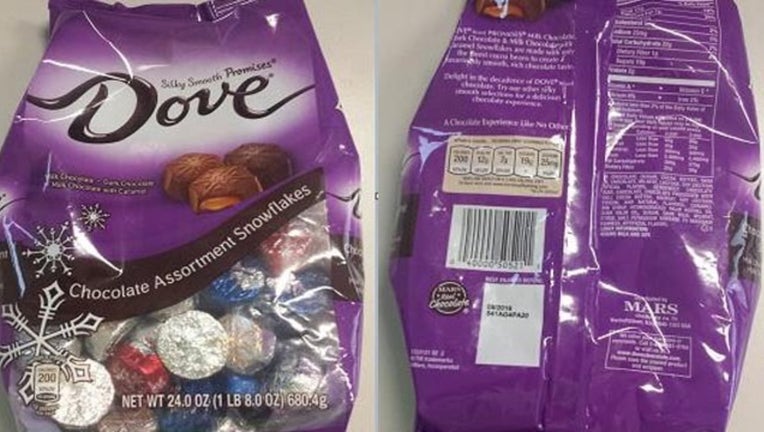 article
Mars Chocolate has issued a voluntary recall of 6,700 packages of Dove Chocolate Assortment Snowflakes after a customer reported a Snickers bar in a 24.0 oz. bag of the chocolates.
Mars Chocolate North America, issued the voluntary recall on Friday, saying the affected bags may contain pieces of its other products, including Snickers, Milky Way and Twix.
The alarm comes at the possibility of people with allergies consuming the products.
"People who have allergies to peanuts, wheat and/or eggs have the risk of serious or life-threatening allergic reaction if they consume these products," the company said.
In a statement released by the company, the recall stated,

The 24 oz. bags were sold at Walmart stores in 35 states, including Texas, between September 19 and December 1.