March of Justice held in Whittier to honor friends who were gunned down 8 years ago
WHITTIER, Calif. (FOX 11) - A March for Justice was held Wednesday to honor the lives of two young men who were murdered eight years ago. 
Cesar Rodriguez, 19, and Larry Villegas, 24, were shot to death outside a home in Whittier back in 2011. 
The driver of a gray Scion sedan with two or three passengers pulled up in front of the men, pulled out a handgun and fired several shots, the Los Angeles County Sheriff's Department reported.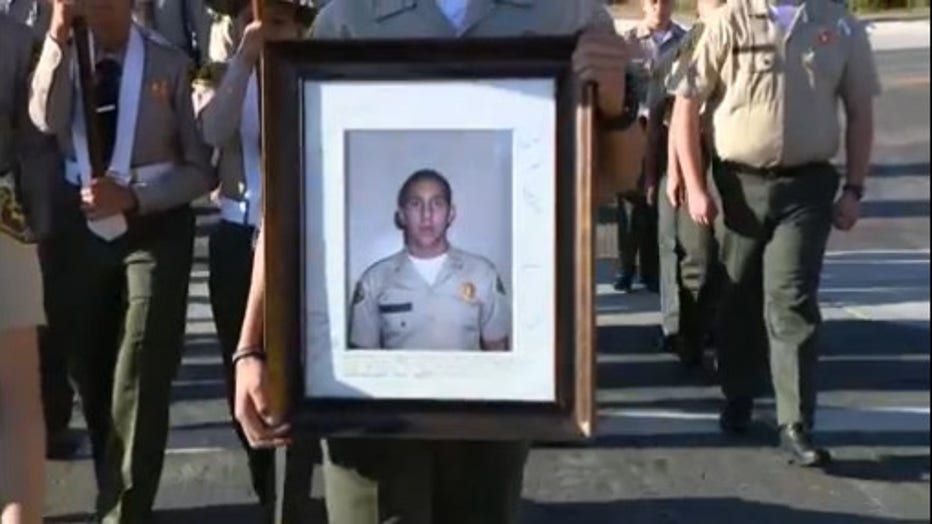 Investigators believe the victims, neither of whom were affiliated with gangs, might have been mistaken for local gang members who had been at the scene earlier in the night.
Law enforcement, family and friends of the two friends gathered at Mayberry Park in Whittier for the annual march. 
Villegas was a father of a ten month-old, and had another on the way. Rodriguez volunteered as an Explorer at the sheriff's Norwalk
Station and had dreams of joining the sheriff's department. 
Those at the march say in addition to honoring the victims, the march will renew a call for anyone with information in the unsolved slayings to come forward.
A $25,000 reward is being offered for any with information leading to the arrest and conviction of the suspect(s). 

 
CNS contributed to this report