Arrest made in deadly shooting near luxury hotel in Hollywood
LOS ANGELES - Police on Friday announced an arrest was made in the latest deadly shooting in Hollywood.
The shooting marked three murders in six days in the iconic neighborhood just steps away from the Hollywood Walk of Fame.
The latest fatal shooting occurred just south of the W Hotel on Argyle Avenue, off Hollywood Boulevard.
At 7 p.m. Wednesday, officers with the Los Angeles Police Department discovered a man had been shot to death. Witnesses told investigators a fight escalated when the suspect pulled out a gun and shot the victim. After being shot, the victim attempted to drive away from the scene.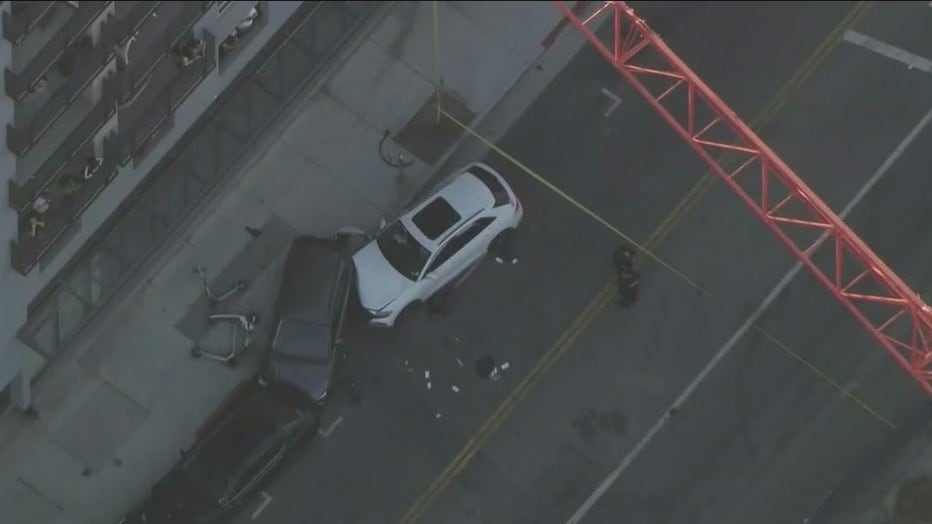 The victim was transported to a hospital by paramedics with the Los Angeles Fire Department where he died.
Homicide detectives identified the suspect as 27-year-old Mario David Ramirez of La Puente and issued a warrant for his arrest.
On June 23 just before 8 p.m., Ramirez was arrested in the 1100 block of North Hacienda Boulevard in La Puente and was booked on a no-bail murder warrant. The case will be presented to LA County's District Attorney's Office on Monday.
Anyone with information is asked to contact LAPD's West Bureau Homicide Division at 213-382-8470. 
Last week, Ajani Patridge and Nadia Campbell were killed in the alleyway of a luxury apartment complex in the same area. Marvin Francell Williams has been identified as the suspect and is considered armed and dangerous by police. Williams was arrested Thursday.