Man moves into animal shelter to help get rescue dog adopted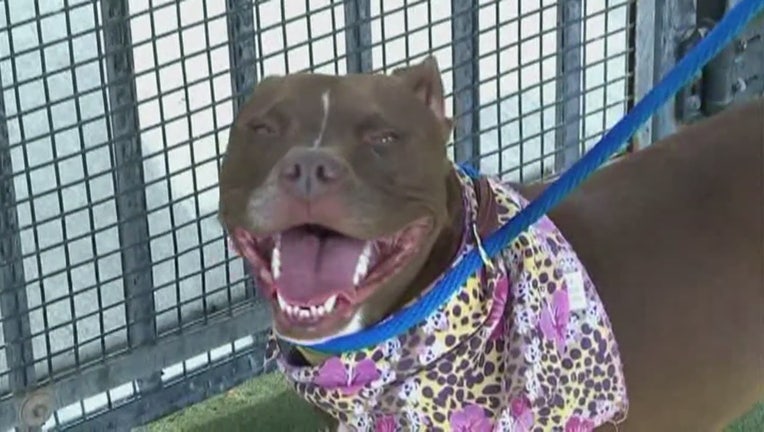 A Kansas City man goes through incredible lengths to get a shelter dog adopted.
Scott Poore moved into the animal shelter to give sweet 'Queen' hope for her future.    
Poore will be sleeping in the enclosure on a baby-sized twin mattress until Queen finds a home.
The three year-old pit bull mix has been at the shelter for more 400 days!   
Poore's asking for donations for Queen while he is there with her. 
The shelter says they'll match it dollar-for-dollar through the end of the month.    
But, they're hoping someone will adopt Queen before then.    
Queen is one of 63 dogs that are available for adoption at the Great Plains SPCA. 
By the way, in case you're wondering, Poore is paying rent.