Man killed, woman injured after high-speed pursuit ends in fiery crash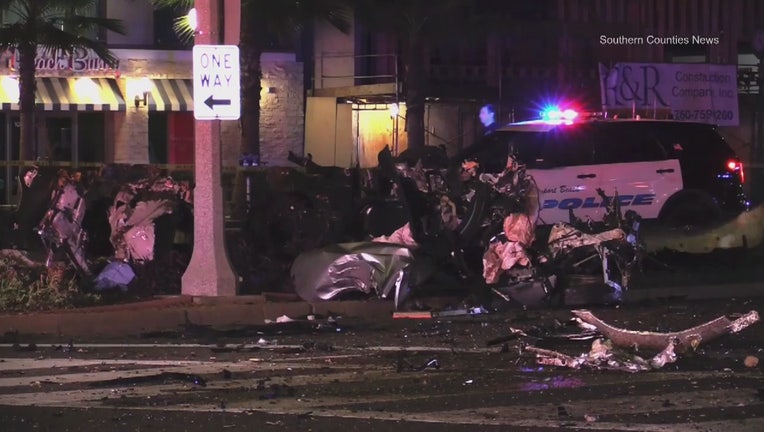 article
NEWPORT BEACH, Calif. - A man was killed and a woman was injured after the driver of a Mercedes-AMG led officers on a high-speed pursuit in Newport Beach that ended when the luxury vehicle crashed and erupted into flames early Tuesday morning. 
The pursuit began just after 1 a.m. when the driver and his passenger left Baja Sharkeez and began traveling down Balboa Boulevard at a high rate of speed, estimated to be around 100 mph, California Highway Patrol said. 
An officer attempted to stop the vehicle when a pursuit ensued. The officer then terminated the chase when they lost sight of the vehicle due to a high rate of speed, according to CHP. 
A second pursuit was underway once another officer spotted the speeding 2016 Mercedes. A short time later, the driver lost control and crashed into the center median near the Balboa Boulevard and 24th Street. The vehicle immediately burst into flames upon impact, causing debris to scatter across the roadway, CHP said. 
The officer in the patrol car behind them was able to pull the passenger from the wreckage. She was rushed to a local hospital.
The woman in her mid-30s was treated for a concussion and fractured ankle, CHP Patrol Officer Florentino Olivera said. 
CHP says the driver was pronounced dead at the scene. His identity has not been released and was described by authorities as a man in his 20s. 
Witnesses reported the driver was drinking before the deadly crash.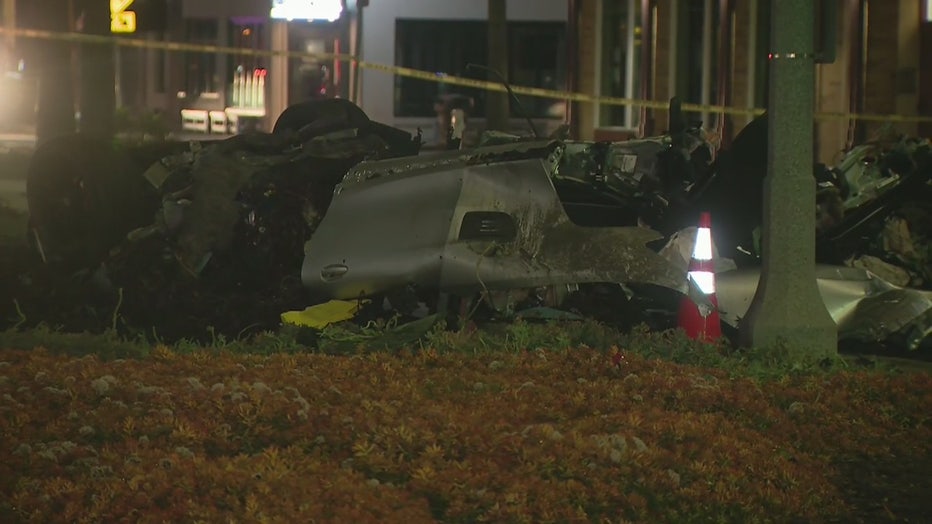 California Highway Patrol and the Santa Ana Police Department remain at the scene. 
The California Highway Patrol closed several streets as officials continued the investigation. The closures were:
  • Balboa Boulevard between 22nd and 24th streets;
  • 23rd Street, just west of Oceanfront;
  • Oceanfront between 21st and 23rd streets;
  • 22nd and 24th streets in both directions.
It was unknown how long the road closures would be in effect.
The investigation is ongoing. 
City News Service contributed to this report.