Man killed during deputy-involved shooting at Santa Clarita sheriff's station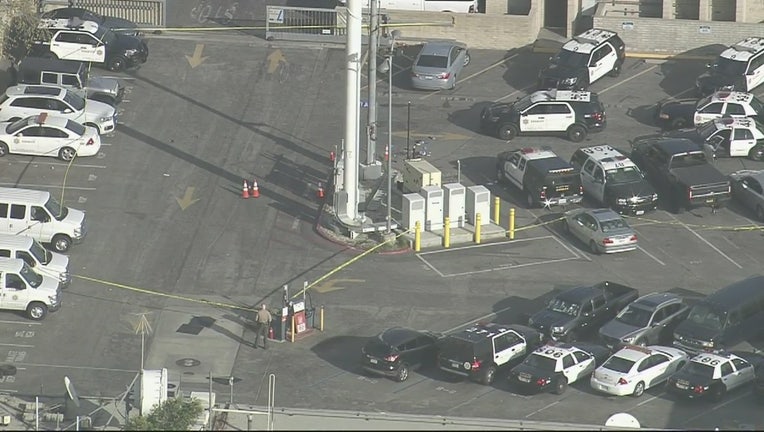 article
SANTA CLARITA, Calif. - One person has died during a deputy-involved shooting that occured in the parking lot of the Santa Clarita sheriff's station.
 The shooting occurred just before 2:30 p.m. in the parking lot of the sheriff's station at 23740 Magic Mountain Parkway, said Los Angeles County sheriff's Lt. Derrick Alfred.
According to officials an armed man was walking towards deputies in the parking lot. Officers ordered the man to stop and drop his gun but he refused—causing one officer to fire his gun at the suspect. 
During a press conference Sunday evening, the sheriff's department said the suspect was taken to the hospital where he later died.  
Luckily, no deputies were injured. 
The suspect's name was withheld pending notification of next of kin. Alfred said he is about 37 or 38 years old.
Anyone who witnessed the shooting was asked to call the sheriff's homicide bureau at 323-890-5500. Tipsters can also call Crime Stoppers at (800) 222-TIPS.