Man armed with knife shot, killed by police in downtown LA
LOS ANGELES - A deadly shooting is under investigation in downtown Los Angeles Thursday.
The Los Angeles Police Department responded to a call in the 1000 block of East 7th Street a little after 11:30 a.m. When police arrived, they found a man armed with a knife, LAPD said.
The person who called 911 said the suspect was threatening another person with a knife. The confrontation between the armed man and police ended with the knife-carrying man being shot to death.
LAPD did not specify what ultimately lead one of the officers to shoot the man.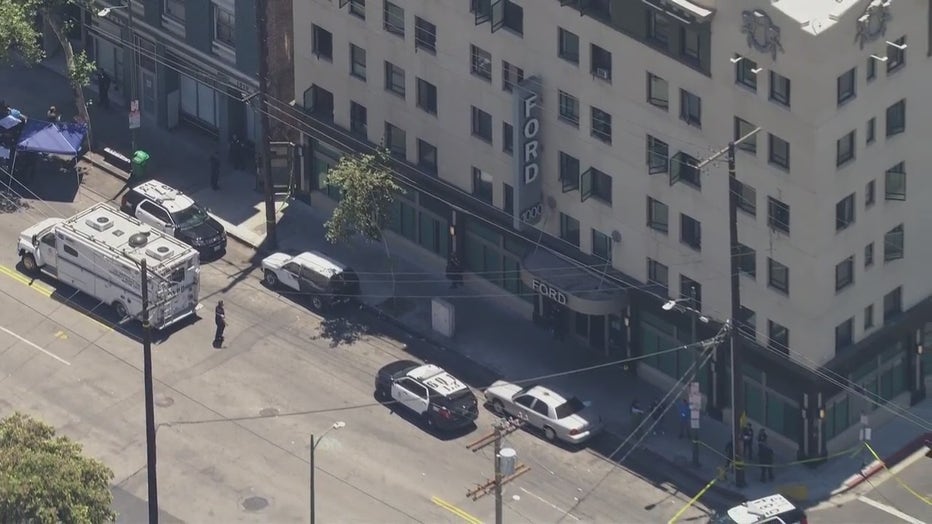 No one else, including officers and bystander, were hurt in Thursday's incident.