Man airlifted to hospital after 10-foot fall at Camp Williams Resort
AZUSA, Calif. (FOX 11) - A man was airlifted to the hospital after falling more than 10-feet at the Camp Williams Resort in Azusa.
His condition is not known. The incident was reported at 3:19 p.m. at the resort on East Fork Road
and Highway 39, a dispatcher at the Los Angeles County Fire Department said.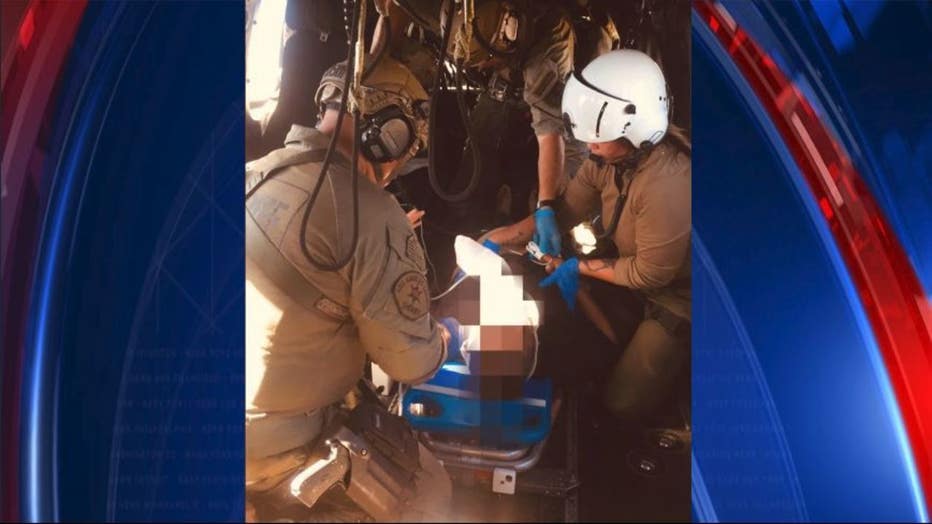 Photo Credit: Special Enforcement Bureau - LASD
A sheriff's rescue helicopter airlifted the man to a trauma center for treatment, the dispatcher said.
CNS contributed to this report