Man accused of sexually assaulting woman as she slept arrested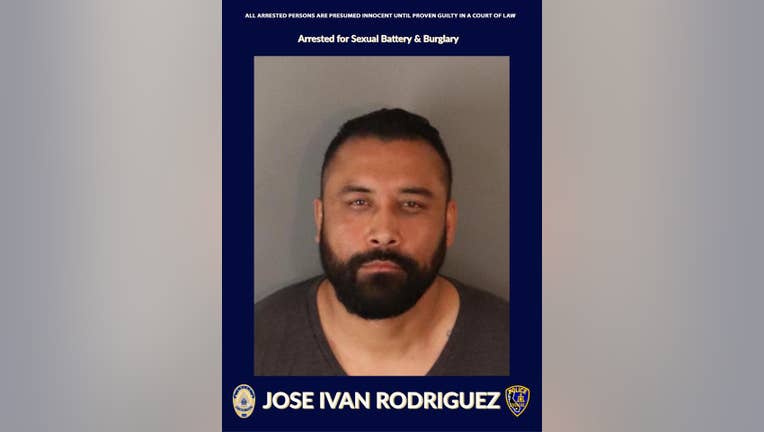 article
RIVERSIDE, Calif. - A Moreno Valley man was arrested Wednesday believed to have sexually assaulted a woman in her Riverside home while she slept, according to authorities.
A DNA match was obtained from evidence left behind at the scene of the crime that led authorities to 43-year-old Jose Ivan Rodriguez, Riverside police said. Rodriguez was arrested at his home in the 23400 block of Lambert Court in Moreno Valley by the Inland Regional Apprehension Team.
Rodriguez was booked into the Robert Presley Detention Center for sexual battery and burglary but has since been released on $35,000 bail, according to police.
On Dec. 11, 2019, Riverside police officers responded to the 5800 block of Fair Isle Drive in the Sycamore Canyon neighborhood of Riverside regarding a residential burglary, but when officers arrived, they learned the suspect had entered the home and sexually assaulted a woman while she slept.
RELATED: Police looking for suspect who sexually assaulted Riverside woman while she slept
Initially, police identified the man sleeping next to the victim at the time of the assault as the woman's husband but later said it was actually her boyfriend whom the victim alerted causing the suspect to run out of the apartment.
At the time, police were unable to locate the suspect after an extensive search but managed to collect evidence left behind by the suspect, which was submitted to the San Bernardino Sheriff's Department Crime Lab for DNA processing.
Authorities believe there may be other victims in this case who have not yet come forward and ask anyone with information related to this investigation to contact Detective Janet Ramos at 951-826-8716 or email jramos@riversideca.gov.