Malibu mayor claims Kourtney Kardashian lied about baby shower permit to throw Poosh party
LOS ANGELES - The mayor of Malibu is putting Kourtney Kardashian on blast for allegedly lying on a permit application for a recent Poosh party. 
In a lengthy Facebook post, Mayor Bruce Silverstein claimed Kardashian misrepresented the nature of the Poolside with Poosh party thrown at a Malibu mansion on Saturday.
"I understand that the event has been represented to be a baby shower that is being hosted by the owner of the property," Silverstein wrote.
"Both of those representations are contrary to what the event planner told me — which was that the house is being 'rented' for an 'influencer event.'"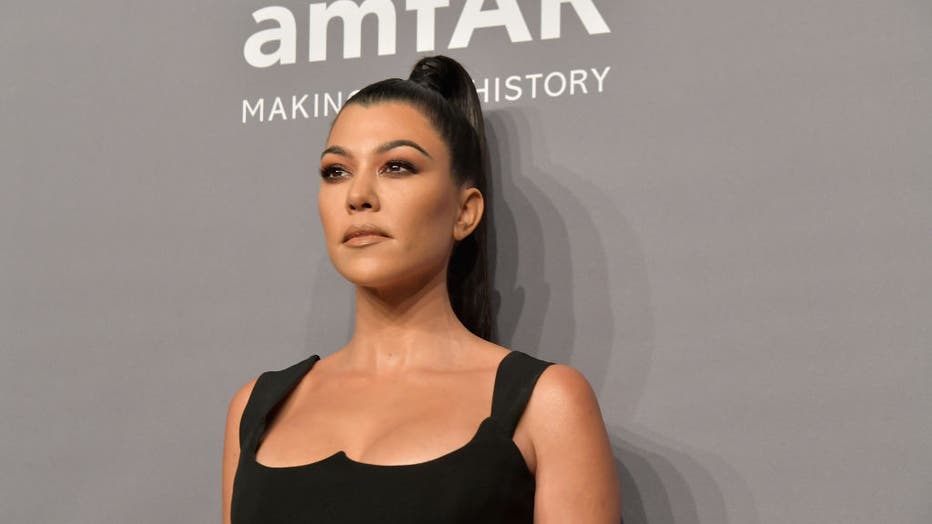 Kourtney Kardashian attends the amfAR New York Gala 2019 at Cipriani Wall Street on February 6, 2019 in New York City. (Photo by Michael Loccisano/Wire Image)
Silverstein's post, titled "City of Malibu Continues to Place Celebrities and the Uber Wealthy Over Residents: City Staff Sells Out to Kardashians and Grants Emergency Expedited Permit for Large Event in a Vacant Single-Family Home in Private Neighborhood," also said the party was negative for residents.
"As an elected official, however, I am appalled by the situation, and it helps me understand what residents throughout the city are dealing with," Silverstein wrote.
SUGGESTED: Kourtney Kardashian Barker gives health update on unborn child with Blink-182 drummer Travis Barker
"Not a good look for the city — although it is a great ad to non-residents who want to come here and destroy the residents' peaceful enjoyment of their homes," he added.
Silverstein shared a picture from a neighbor of the house where the party was held. It showed piles of boxes, furniture, photo backdrops, and more strewn across the side and behind the home.
To add fuel to the fire, Silverstein found himself in the middle of apparent event preparations. 
"I had to go to the grocery store. When I got down to the end of the street to exit onto PCH, I found that there is a line of cars parked on the shoulder of PCH.
As shown in the video below, there are more than 50 cars parked on the shoulder of PCH. There are rarely, if ever, any cars parked on this stretch of PCH, and there are never anything approaching this many cars. It is a shoulder that everyone in the neighborhood uses to turn into the neighborhood so as to not have to brake in front of fast-moving traffic on PCH. It also is a shoulder that people coming out of the neighborhood need to see past to be able to see if fast-moving traffic is approaching in order to safely exit." 
SUGGESTED: Kourtney Kardashian, 44, announces she's pregnant, expecting first child with Travis Barker, 47
"This permit should never have been granted, much less on an emergency, expedited basis. Before awarding this permit, there should have been a serious effort to ensure that the Kardashians would honor the terms of the permit, rather than spit in the face of the city after getting the permit that avoids having their event interrupted by the sheriff's department."
It's not clear whether Kardashian herself was at the event.
A map of the event circulating online showed a nail salon, massage parlor, hair salon, ring concierge, and makeup area.
Silverstein is now requesting an internal investigation to determine whether any city employees were "complicit" in the alleged fraud.
Silverstein said he would bring up his concerns in a city council meeting Monday.
He addressed the city, saying in part, "You should all prepare to be embarrassed at the City Council meeting on Monday evening."
Kardashian, who launched her lifestyle brand in 2019, is currently pregnant with her fourth child.