Make-A-Wish recipient says Kobe changed his life forever
LOS ANGELES - Kobe Bryant granted hundreds of kids' wishes during his time with the Lakers.
Jordan Patterson, 21, from Milwaukee, recalls the hour that changed his life forever.
Eight years ago, the Make-A-Wish Foundation flew he and his family to LA, picked them up from their hotel in a limo and made the basketball lover's greatest wish come true.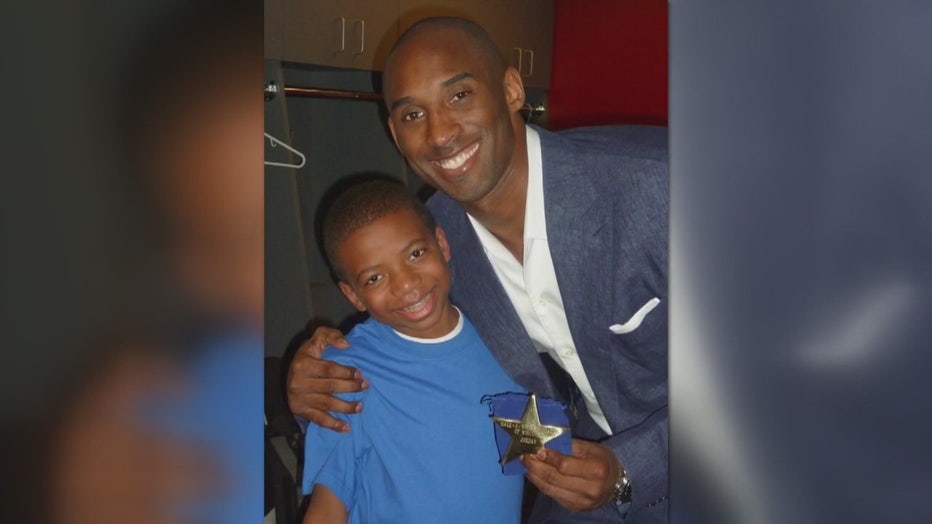 Get breaking news alerts in the FOX 11 News app. Download for iOS or Android. 
It was April 2012 and Kobe had just made the game-winning shot against the New Jersey Nets. Moments later, Patterson, who was thirteen at the time, had his arms wrapped around his hero.
"When he came to the back he was jumping, just so excited," says Patterson, laughing.
"He gave me the biggest hug, cracked my back a little.
"Kobe took pictures with Patterson and his family, signed his basketball and gave him advice.
"Like what to do in certain situations and he just told me, 'perseverance, anybody can be great if they work at it."
Patterson says it was the turning point in his life. At the time, he had spent a year on dialysis and his mom had just given him her kidney.
RELATED: News related to the life and death of NBA legend Kobe Bryant
"Hearing that I have kidney dysfunction at such a young age really hurt and it took a long process. Getting to meet Kobe Bryant, feeling different than other people because everyone is not meeting him, I got to sit down, talk with him, take pictures. It gave me a certain amount of confidence that I carry with me every day.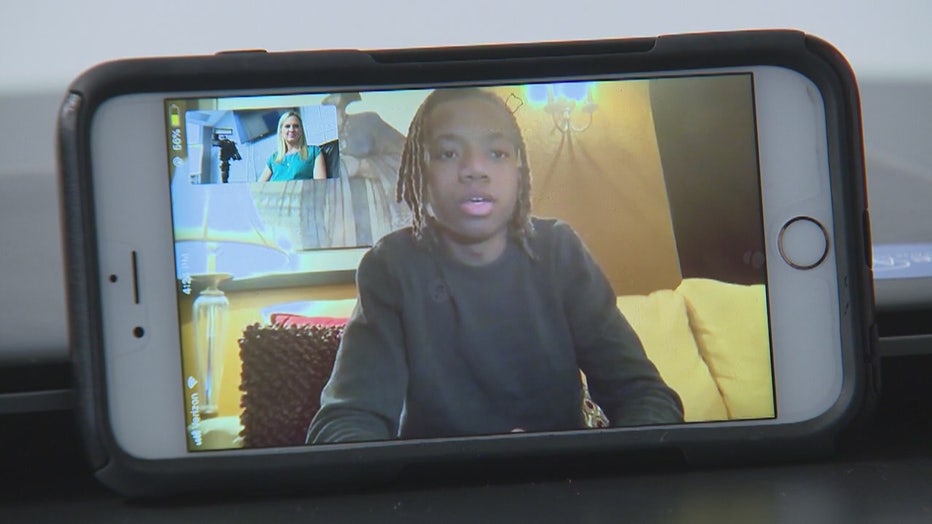 "Kobe's kindness was occasionally covered in the news but for the most part, the legend humbly kept it between him and the kids. He was one of the top 10 celebrity wish-granters for the Make-A-Wish foundation worldwide, making 200 children's wishes to meet him come true and often flying across the country to do so.
"Every time that he granted a wish he was so generous with the swag that he gave but also his time," says foundation Wish-Assist Manager Destini Bryant, who has no relation to Kobe.
"He would answer every single question that a kid asked him and sign everything. He would bring shoes a lot of times for kids, so he made every single wish really count.
"Kobe was an integral part of the foundation that is devastated by his death. "Of course looking at photos and wish-recaps of past wishes he's done was pretty emotional but he was so important to our organization," recalls Destini.
"We just remember him fondly with all the work he's done for us."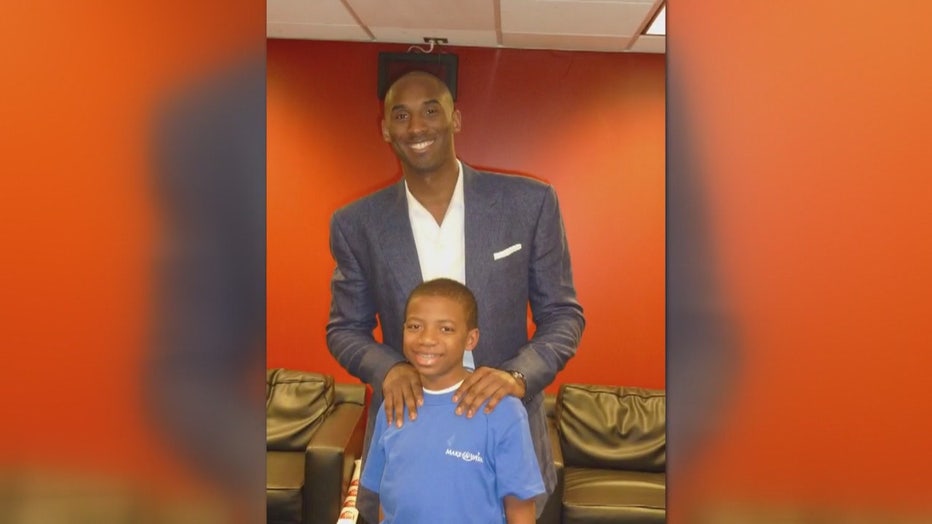 "I really just sat in my room, turned off social media, turned off the TV and just sat there because I didn't know how to react to it, seeing your hero die," says Patterson.
But Kobe's legacy lives on in Jordan and so many others, a man who was about so much more than basketball and showed he truly cared about others. "It's an experience I'll never forget," says Patterson.
"I'm truly thankful for it."Jordan is now back on dialysis three times a week, waiting for another kidney. He's thinking about coming out to LA one day to pursue music or sports broadcasting.