Wild pursuit: LA burglary suspect chased from one car dealership to another
LOS ANGELES - A chaotic series of events kept Los Angeles authorities busy overnight when a car dealership burglary suspect led them on a wild pursuit from one dealership to another. 
It all began around 11:25 p.m. Thursday when officers with the Los Angeles Police Department were in a standoff with a suspect who they say broke into Toyota of Hollywood.
The LAPD set up a perimeter around the dealership in hopes the suspect would surrender. Instead, things continued to escalate from there. The suspect, later identified by officials as Kaleb Johnson, went from accusations of breaking and entering, and then added vandalism and carjacking to the list of allegations. 
A video taken from the scene shows the suspect driving a reportedly stolen white SUV through a chain link fence and a metal rod gate. Once he broke through the barrier, a pursuit was initiated.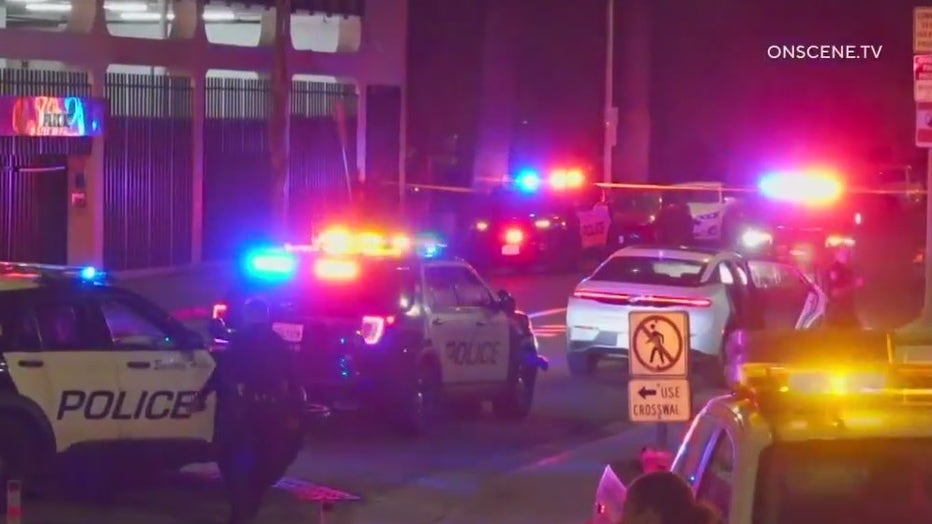 Officers attempted to pull Johnson over multiple times and even used a PIT maneuver three times.  The suspect refused to surrender and the LAPD decided to discontinue the pursuit by 12:25 a.m. Friday.
Authorities said the suspect then continued nearly six miles west to Lamborghini Beverly Hills, located in the 8400 block of Wilshire Boulevard.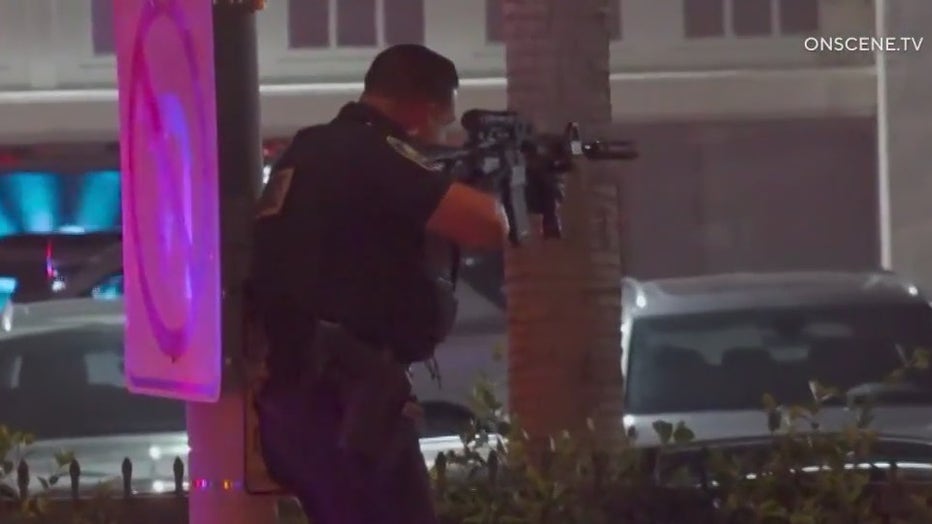 Johnson was seen pacing back and forth in front of the dealership. At times, he put his hands up like he was going to follow officer commands, but instead, he would go back to scrolling on his phone. At some point, the suspect decided he wanted to enter the luxury car dealership and video shows the moments he threw what appeared to be rocks or bricks at the dealership's windows as officers watched.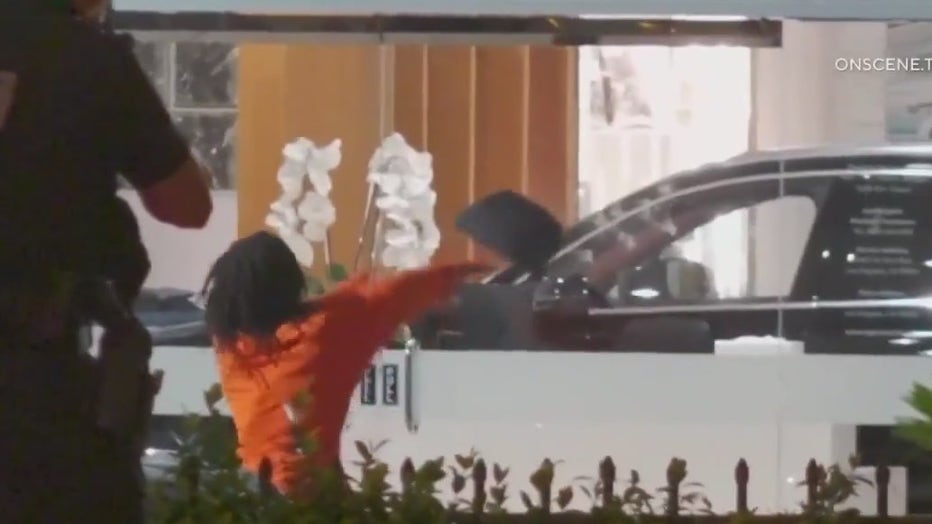 Once he broke the window, Beverly Hills officers moved in and made the arrest using non-lethal force by 2 a.m. Friday.
No injuries were reported to officers or civilians. 
Johnson remains in police custody. Jail records show Johnson taken into custody a misdemeanor charge days prior to his wild adventure.