LA announces safety improvement project along Hollywood Boulevard
LOS ANGELES - The Los Angeles Department of Transportation Friday announced the beginning of community outreach for a safety improvement project along a two-mile stretch of Hollywood Boulevard, between Gower Street and Lyman Place.
The Hollywood Boulevard Safety and Mobility Project has five goals, which includes improving safety to reduce fatalities and severe injuries caused by car crashes; enhancing connectivity to jobs, social services, transit and community resources; supporting sustainable modes of transportation like biking, walking and public transit; increase access to Metro B (Red) Line; and facilitating discussion around the upcoming redesign of the Hollywod Walk of Fame.
The upgrades will include elements of the city's Vision Zero Safety Toolkit, a list of various street safety improvements.
Council members Nithya Raman and Hugo Soto-Martínez, who represent Council Districts 4 and 13, respectively, which both include portions of Hollywood, encourage their constituents to participate and provide feedback about the safety project.
"Hollywood Boulevard is such an important street for our CD4 community and for the city as a whole," Raman said. "Our major roads, like Hollywood Boulevard, are places that draw people for work, shopping, and errands, dining, school and living a full life -- it is unconscionable that they are also some of our most dangerous roads in the city."
"I am so happy to have this project come before the public, and anticipate eager engagement from our CD4 community in particular," she added.
The two council members will work with LADOT to expedite the project because of its "importance to the community and the region's economy," according to a statement from Soto-Martínez's office.
"Traffic violence is the number one killer of children in our city," Soto-Martínez said in a statement. "This project can save lives and make Hollywood safer for the entire community. We send our sincere gratitude to LADOT and our community partners who are working tirelessly to bring this project to fruition."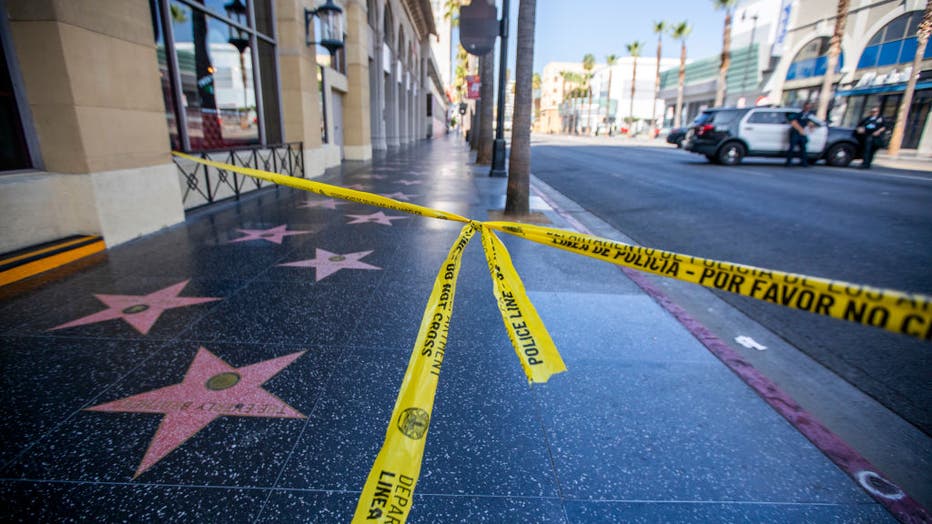 According to Soto-Martínez's office, between 2010 and 2019 about 56 people died or were severely injured along the two-mile stretch between Gower Street and Lyman Place, one of the busiest commercial corridors in the city. The safety improvements will benefit the "whole community, and especially the working-class families that rely on walking, biking and public transportation to get around in their day-to-day lives."
Connie Llanos, LADOT interim general manager, said the project aims to ensure the Hollywood Boulevard "is safe, vibrant and accessible for residents and the business community that rely on it."
"The launch of this community engagement process will ensure that we hear directly from those most impacted by street design on ways to make it as efficient as possible for everyone, regardless of how they choose to travel," Llanos said in a statement.
Community outreach and design for the Hollywood Boulevard Safety and Mobility Project will be completed by the winter for 2023, with the goal of implementation in 2024, according to LADOT.