LA Particulate Advisory issued for poor air quality from 4th of July fireworks
LOS ANGELES - A Particulate Advisory was issued for Tuesday and Wednesday by the South Coast Air Quality Management District as poor air quality is expected amid holiday fireworks.
The agency warns that high levels of airborne particles could cause health problems or lead to a wide variety of cardiovascular and respiratory conditions including heart attacks, asthma aggravation, decreased lung function, coughing and difficulty breathing.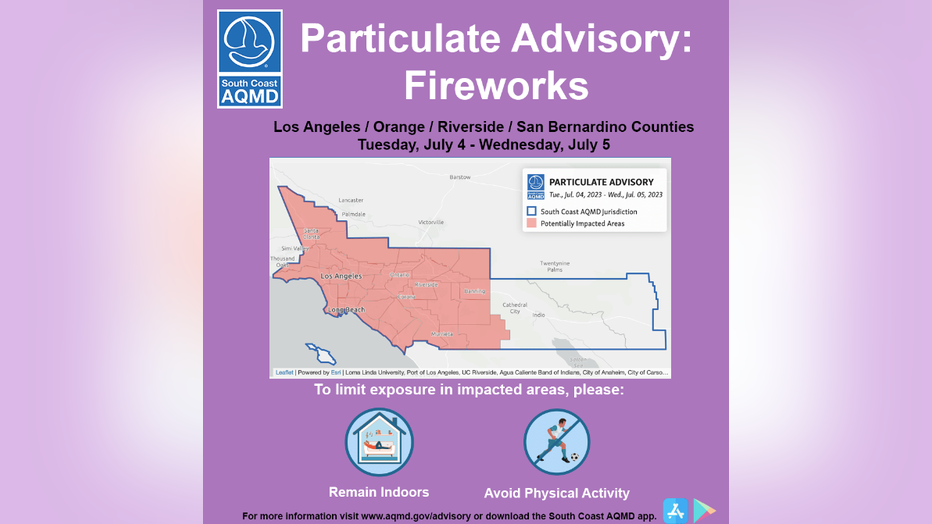 The advisory will be in effect from 5 p.m. Tuesday through 11:59 p.m. Wednesday.
It applies to Los Angeles, Orange, Riverside, and San Bernardino counties.
While the holiday will be mostly sunny and slightly cooler, a warming trend is expected next week.
More significant cooling is anticipated for the rest of this week.
City News Service contributed to this report.